The Sound of Music

Von Trapp residence balcony

This setting is recalled as the environment for the iconic scene lineup of the Von Trapp children, caught playing in clothing fashioned out of curtains. This environment, recreated as a backdrop,is seen outside a doorway at the Von Trapp home built on Soundstage 15 of 20th Century Fox in Los Angeles.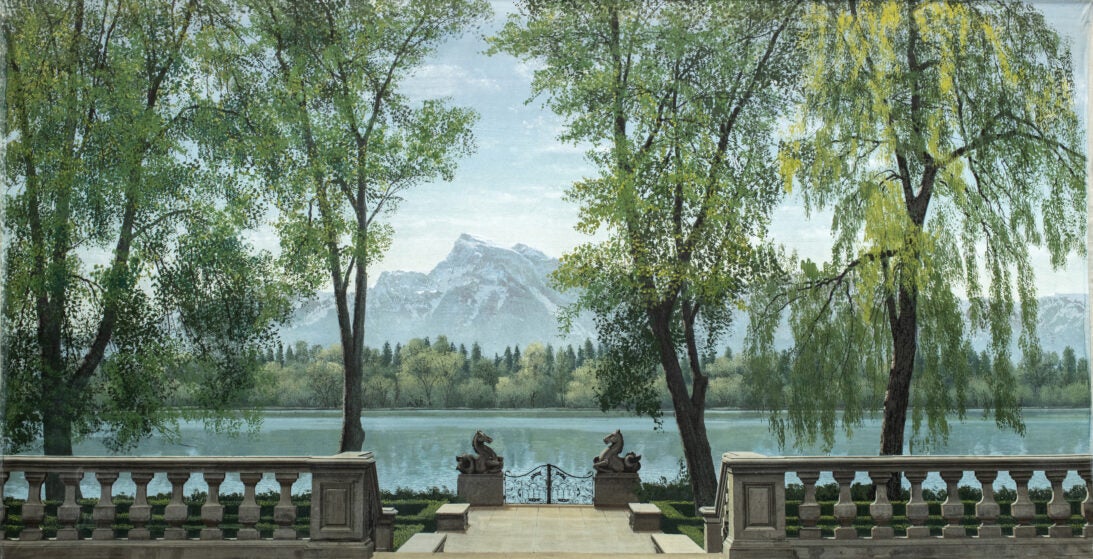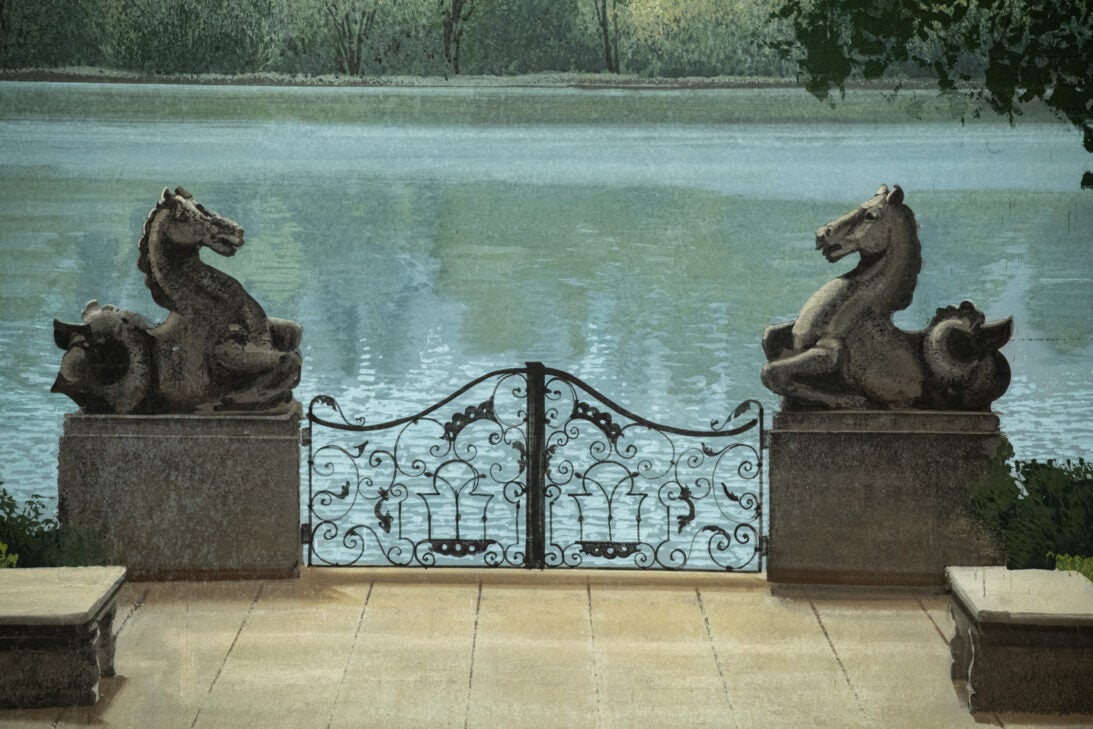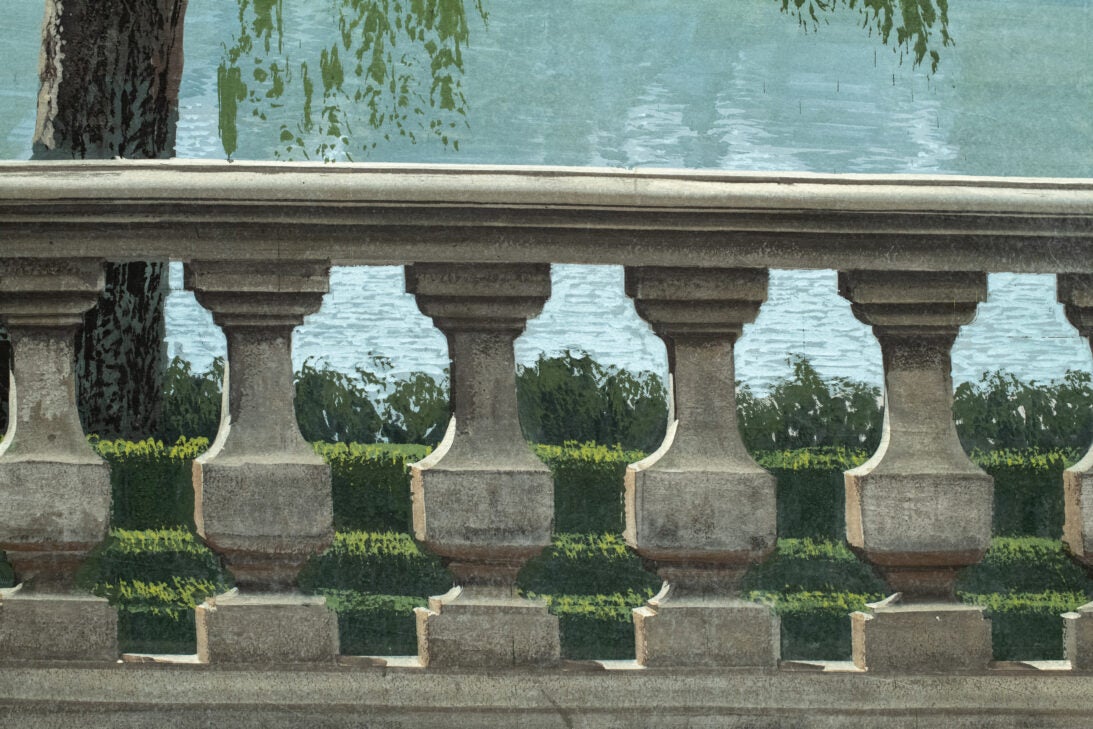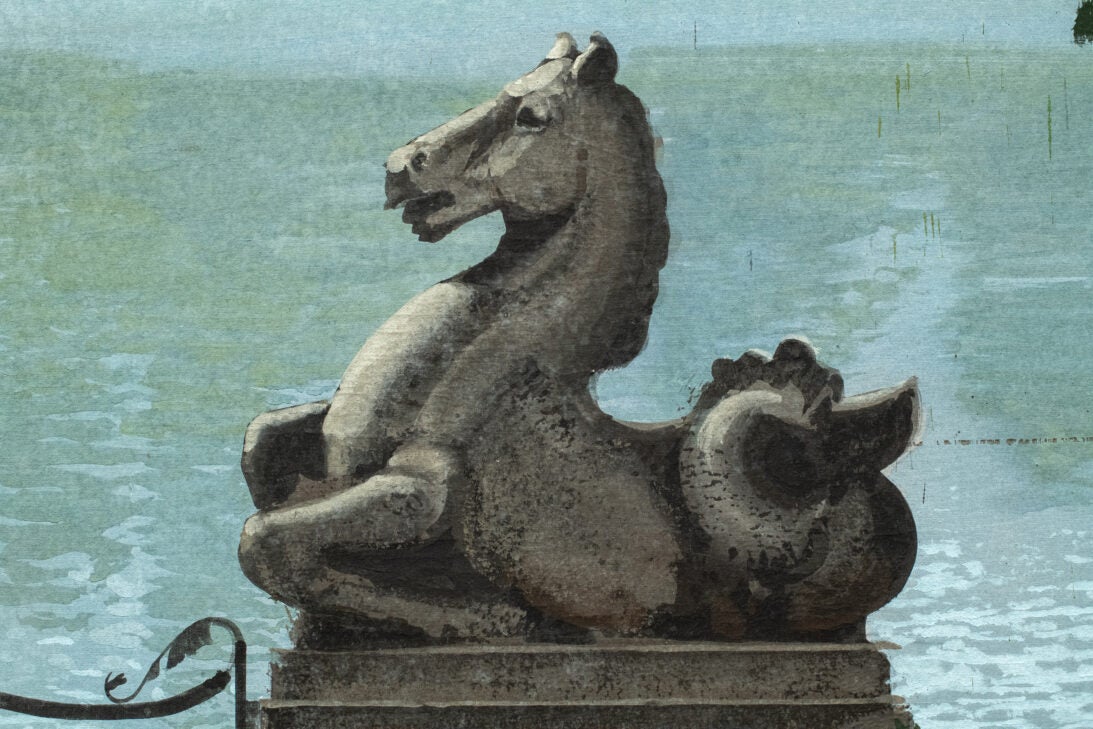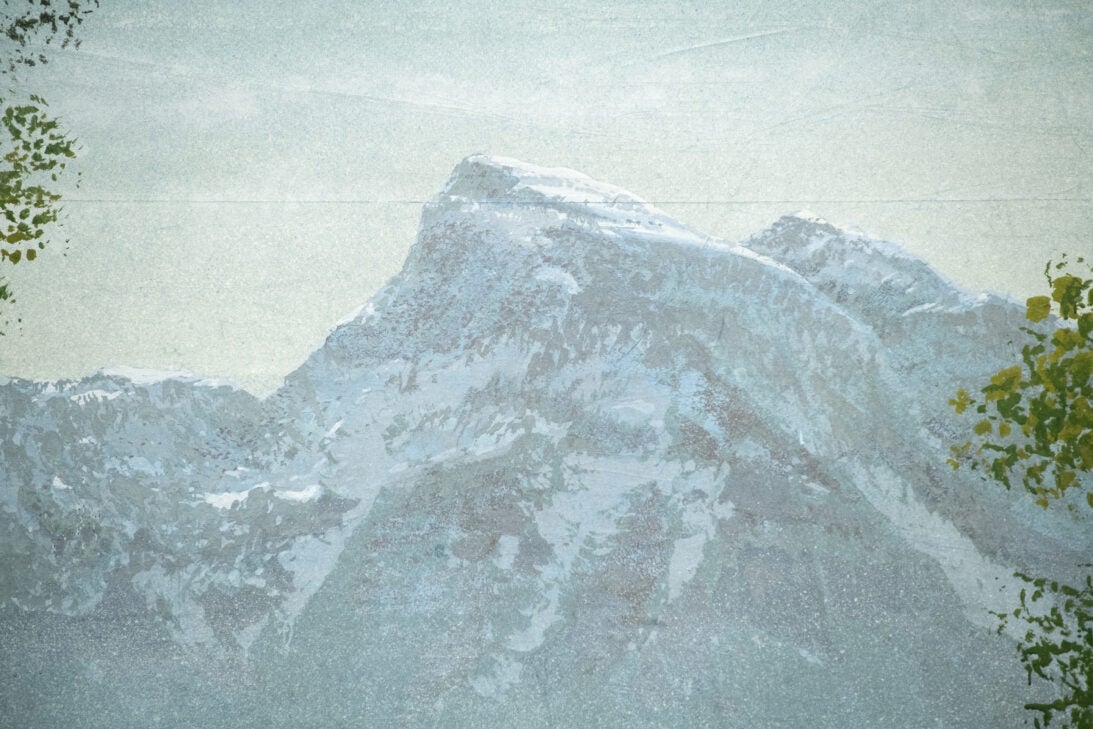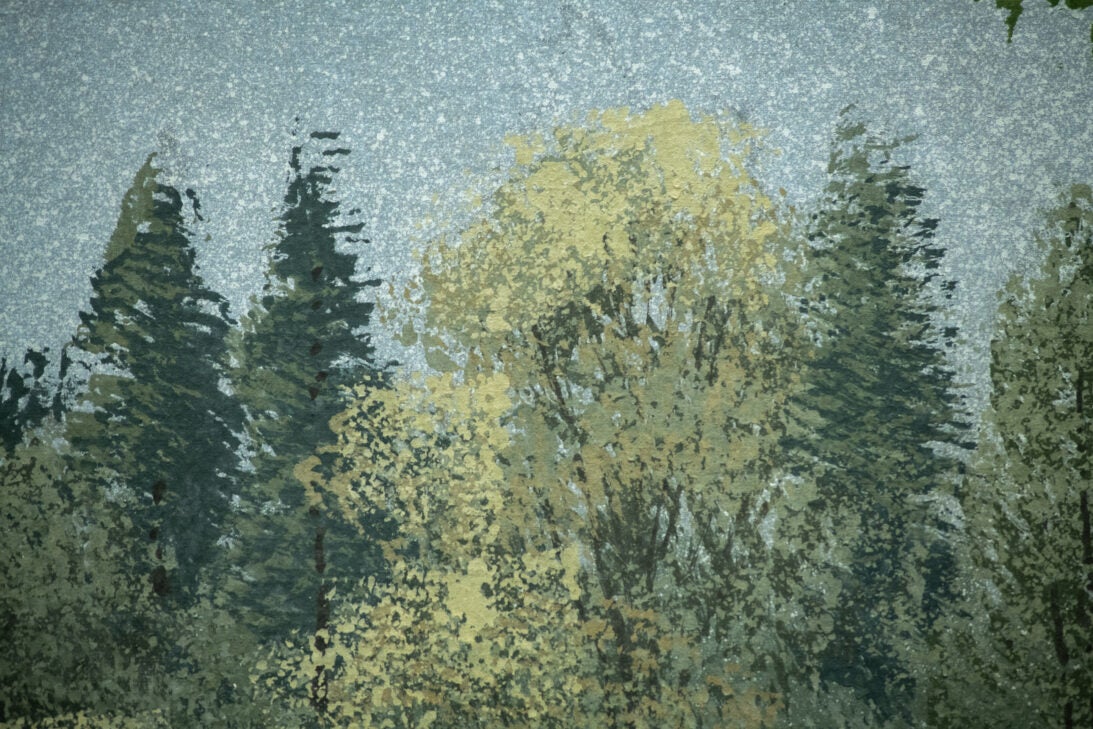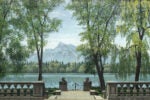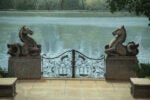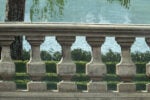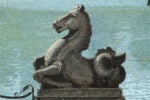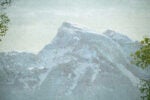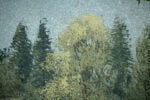 Production Designer
Boris Leven
Description
Exterior, Von Trapp residence, lake front balcony
Place
Salsburg, Austria, 1938
Dimensions
30'-7" x 15'-8"
Medium
Dry color and gelatin binder on cotton muslin
Style
Exterior Architecture
Credit
Gift of J.C. Backings Corporation
Photo Credit
Texas Performing Arts, Sandy Carson
Directed by Robert Wise, production design by Boris Leven, and music and lyrics by Richard Rodgers and Oscar Hammerstein II. This beloved musical film from 1965 follows the life of Maria, a young postulant hired as a governess to the seven children of a strict Austrian navy captain, filmed primarily on location in Austria and on the soundstage.