Art Rider
(1886 – 1975)

Born in Chicago, Art Rider received his early formal training at the Chicago Academy of Fine Arts and a scenic art apprenticeship at Sosman & Landis, adopting the color theory practices of artist Fred Scott. As a student, he painted as a scenic artist for the Chicago Lyric Opera before traveling to Europe to continue his studies. In London, he painted for the London Opera at Covent Garden. Rider was an established en plein air oil painter and painting companion to Spanish artist Joaquin Sorolla, painting famed Spanish sailboat paintings at each other's side.

Later settling in Southern California in 1931, Rider contributed vitally to hundreds of films for R. L. Grosh and Sons, MGM, 20th Century Fox, and, later, J.C. Backings as a lead scenic artist and master colorist. His painting credits include National Velvet (1944), Cleopatra (1963), and Hello, Dolly! (1969).

Artfix Daily, Artwire. 2011. "Painting by noted Hollywood Scenic Artist leads summer auction at Bonhams & Butterfields," July 19., Isackes, Richard M., Maness, Karen L. 2016. The Art of the Hollywood Backdrop, ReganArts., Waszut-Barrett, Wendy. 2021. Sosman & Landis: Shaping the Landscape of American Theatre. Employee No. 45 – Arthur G. Rider, Oct 30.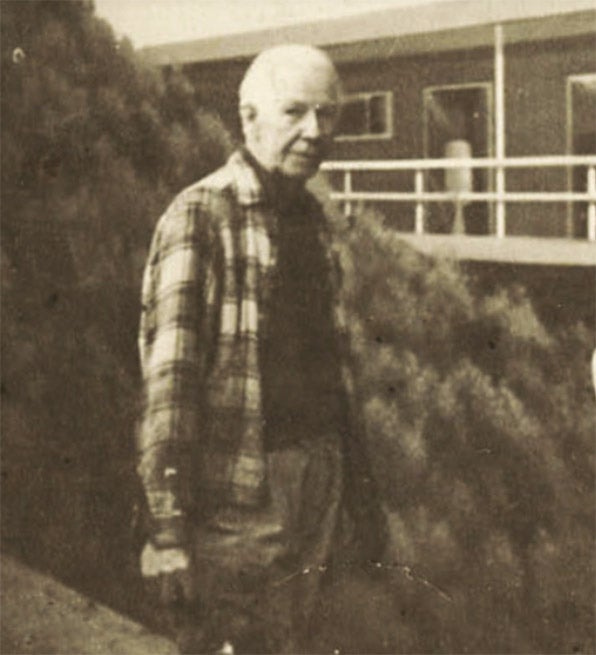 Arthur Grover Rider at JC Backings 20th Century Fox scenic studio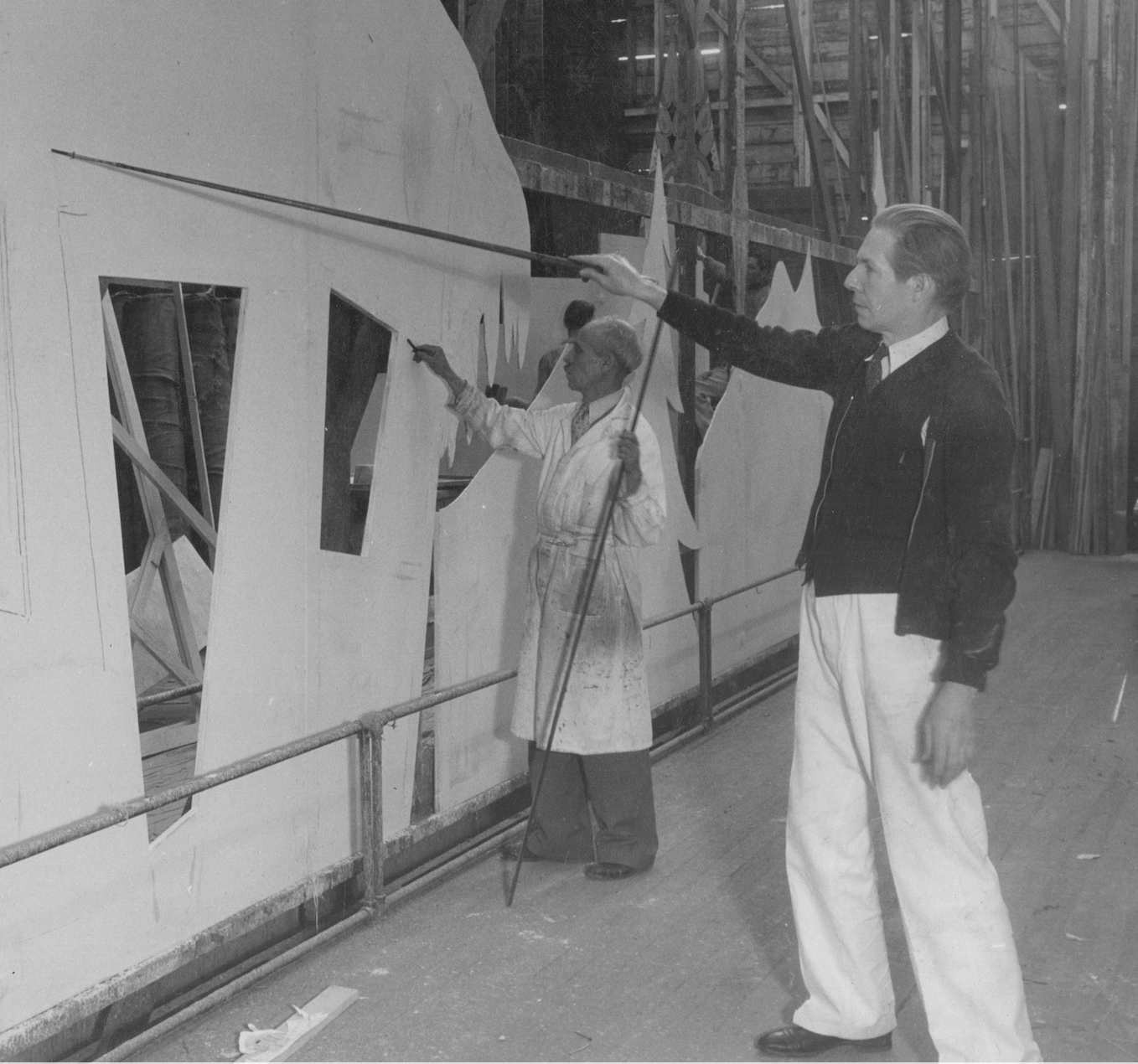 Art Rider(right), R.L. Grosh & Sons, "cartooning" on hard scenic profile unit, c 1930s
Bill Anderson Collection