John Gary Coakley
Like his father, John H. Coakley, John Gary was an artist and businessman. Gary learned scenic art primarily on the job, working with his father, then Scenic Art Supervisor at 20th Century Fox, in the facilities after hours and on weekends in his early teens. In high school, he helped his father with Coast Backings projects in John Harold's carport studio.
Gary attended California State Northridge as a business major. In the summer of 1957, he started working at 20th Century Fox as a shop person, then looked for other training experiences painting for the Los Angeles Civic Light Opera, NBC Studios, and Warner Brothers, under the supervision of Verne Strang until 1962. 
After 20th Century Fox's scenic art department's abrupt closure. John and Gary Coakley conceived and founded J.C. Backings while painting together on Billy Wilder's picture Irma de Luce (1963). Their first projects included the pilot episode for Star Trek, Disney's Mary Poppins (1964), and The Sound of Music (1965). In the sixties, the company was busy painting backings for films such as Hello, Dolly! (1969). Gary worked primarily as an artist while becoming increasingly involved with the business. In 1970, John Harold died, and Gary worked around the clock to ensure the company's survival and success based on his father's reputation. He kept artists employed by maintaining and handling J.C. Backings' rental inventory while he was out in the field attempting to bring in new business. Within 18 months, the company regained footing and flourished, making and renting painted backings for the motion picture industry and training generations of artists in the MGM style. J.C. Backings has painted hundreds of backings for motion picture films, television shows, and major theme parks.
J.C. Backings' film credits include The Towering Inferno (1974), Logan's Run (1976), Ghostbusters (1984), Home Alone (1990), Hook (1991), Chaplin (1992), Jurassic Park (1993), The Terminal (2004), It's Complicated (2009), The Hateful Eight (2015), Hail, Caesar! (2016) and The House with a Clock in Its Walls (2018). J.C. Backings continues to prosper today, led by Gary's daughter, President Lynne Coakley. In addition, the company has adapted its deep knowledge of backdrop painting to support an evolving film industry through digitally printed translucent backdrops.
Coakley, Gary (scenic artist) 2013. Interview with Karen Maness for the Art Directors Guild Oral History Project, June., Coakley, Lynne. 2023. E-mail correspondence with Karen Maness., Isackes, Richard M., Maness, Karen L. 2016. The Art of the Hollywood Backdrop, ReganArts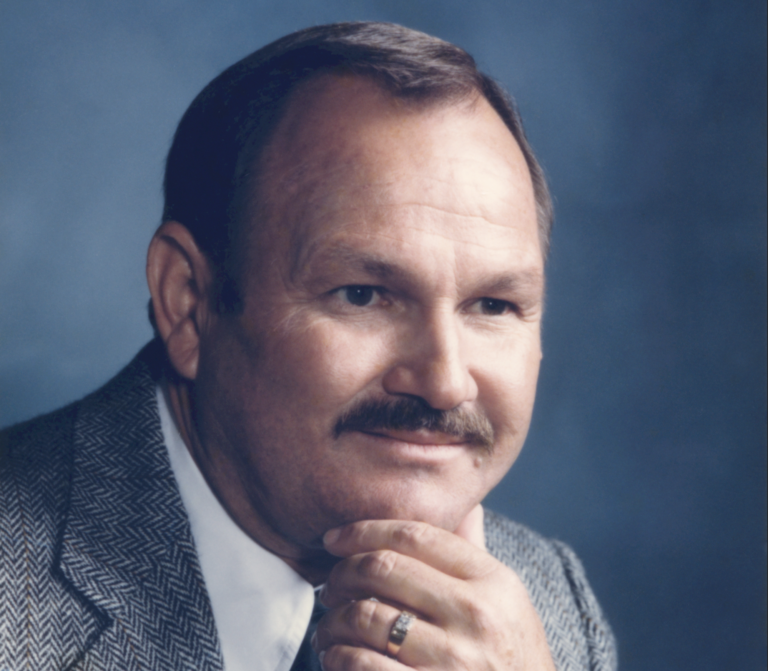 John Gary Coakley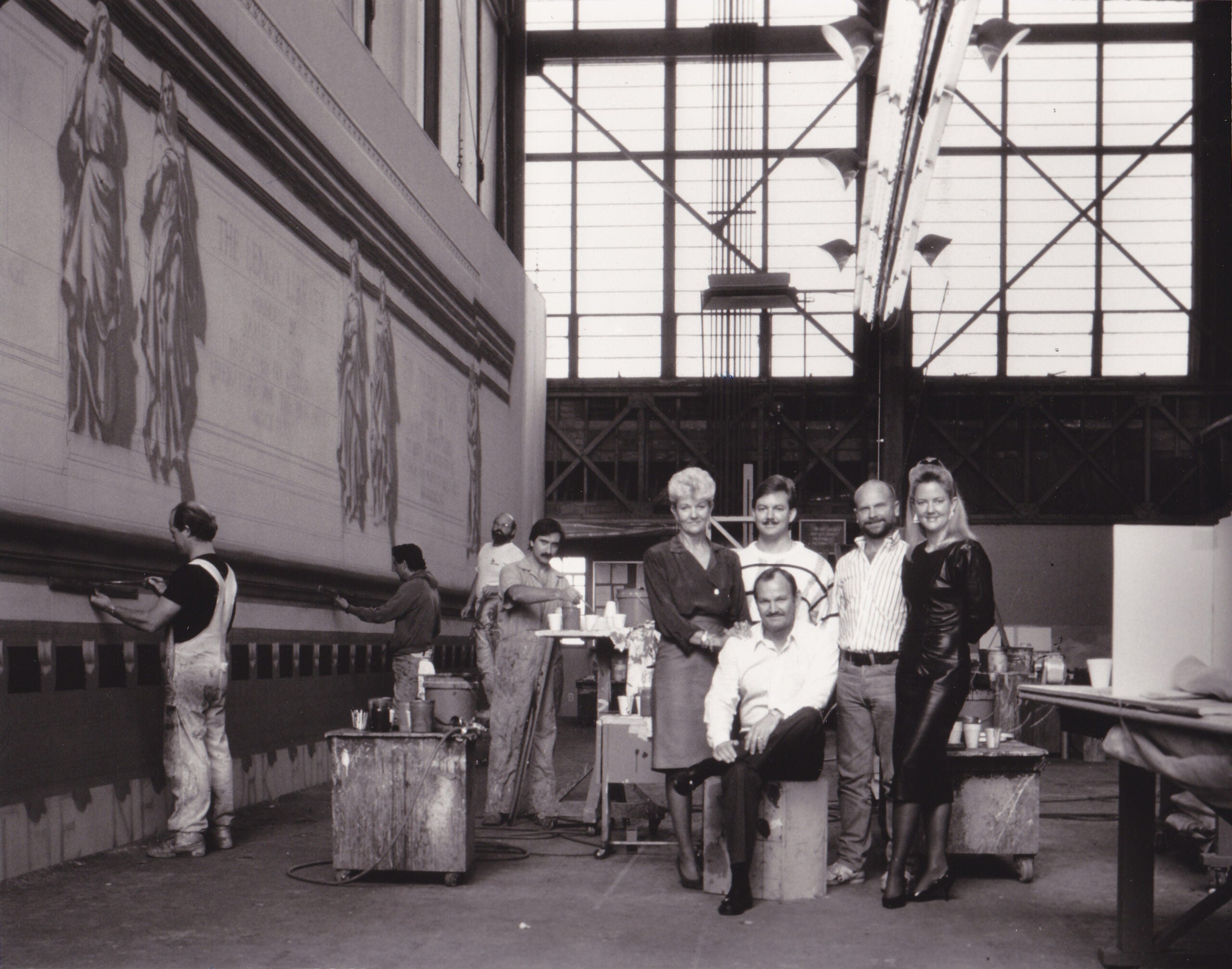 J.C. Backings principals and scenic artists in 1989
Courtesy Coakley Family, Moutaingate Photography