National Velvet

Exterior Sussex Village, Winter

Sussex Village, England, Winter late 1920s, Day/Night, translucent. Selected for the UT collection for its exquisite use of color, this backdrop exemplifies the work of colorist Arthur Grover Rider, an established plein air oil painter and painting companion to Spanish artist Joaquin Sorolla, Rider is said to have, at times, pushed the use of color in the MGM backdrops to the extreme, where backings evolved from photo-realistic to romantic expressions. Note the violets in the snow's shadows, the pinks, the blues, and color transitions across the buildings.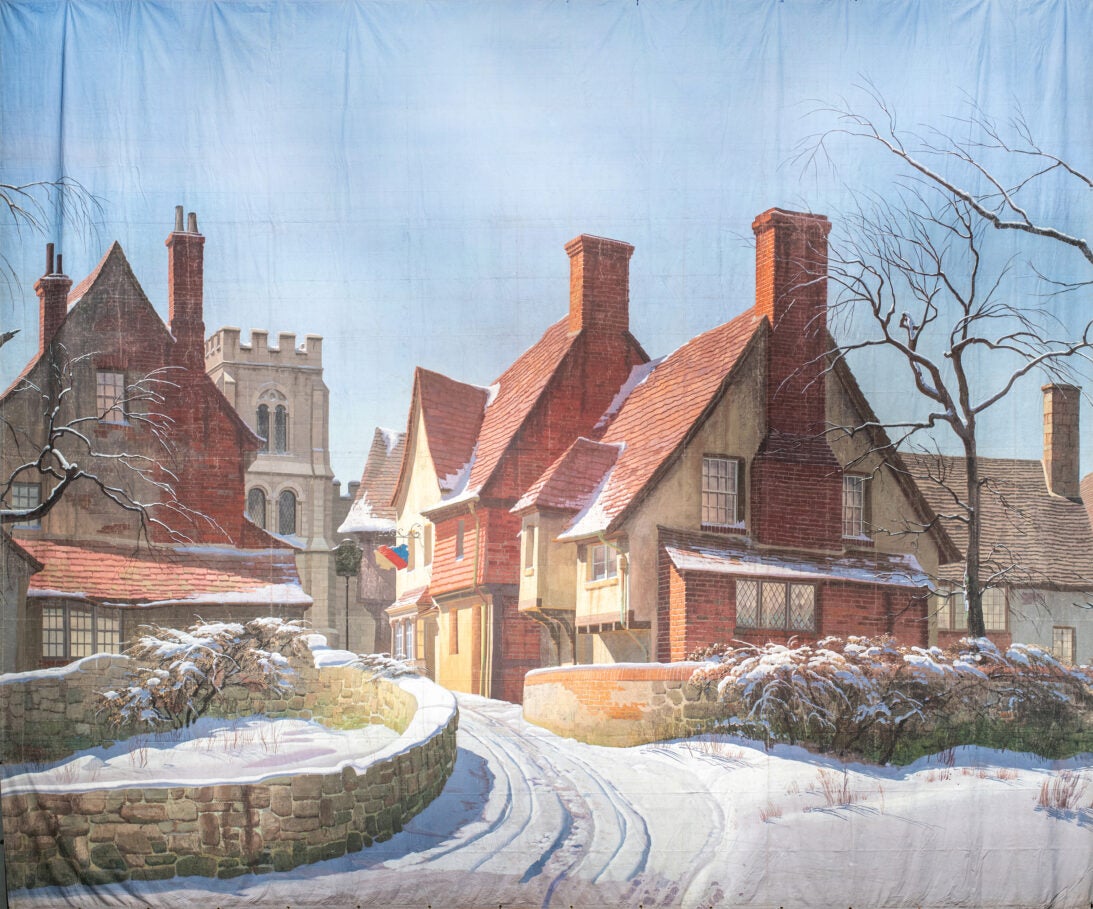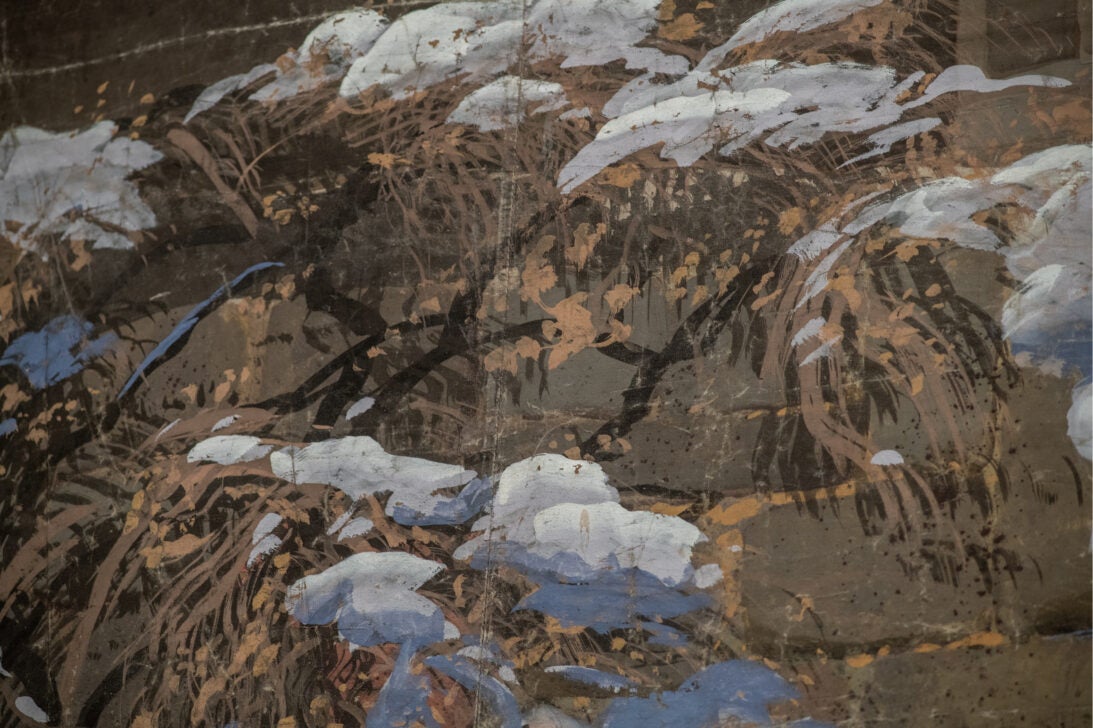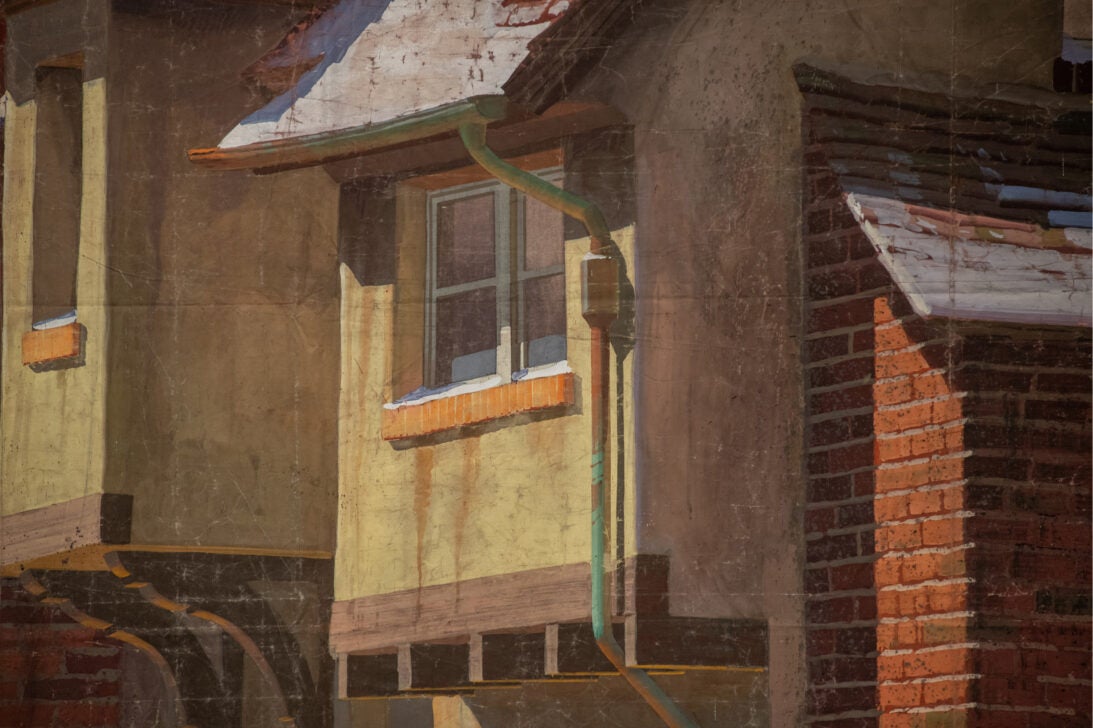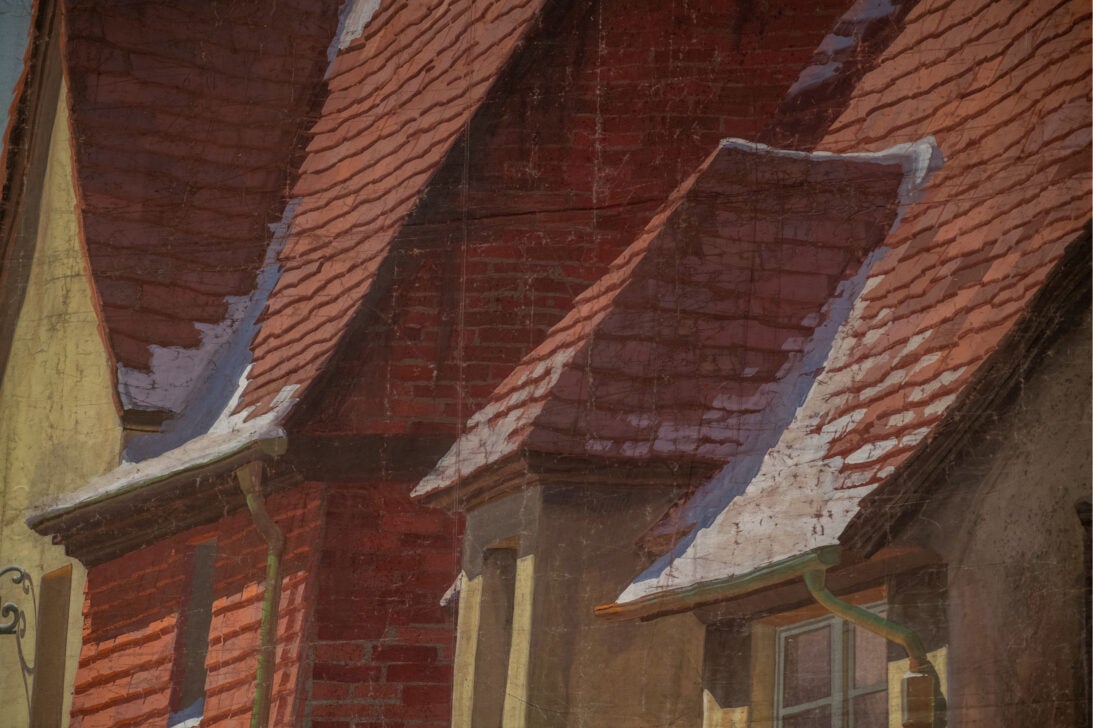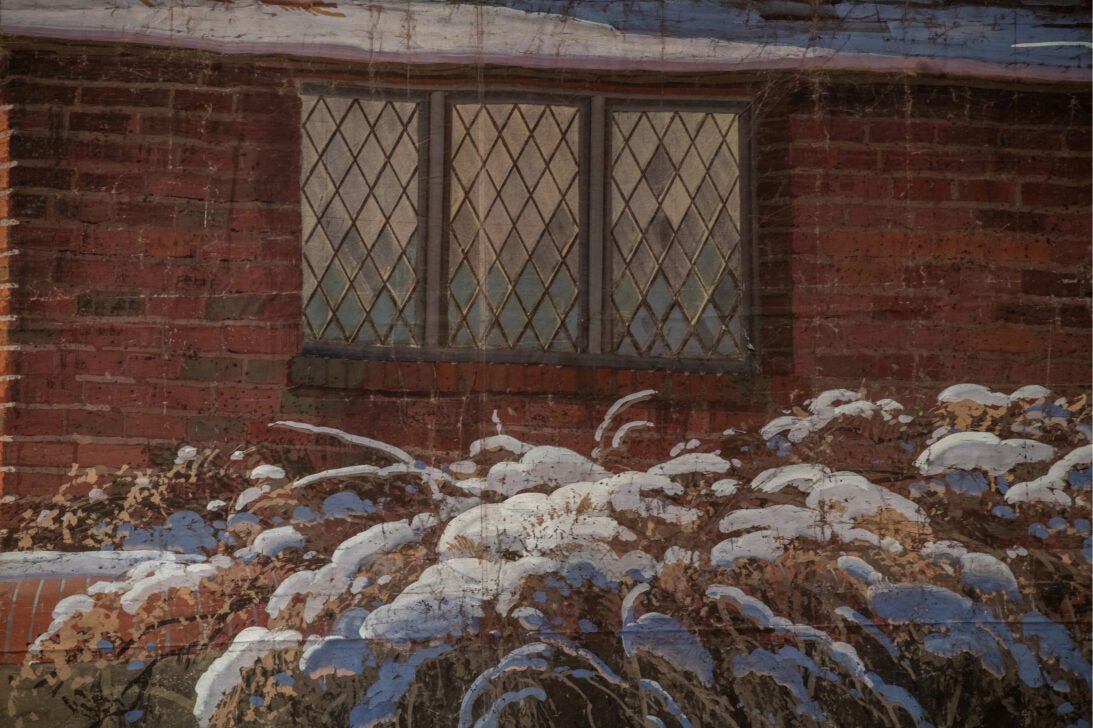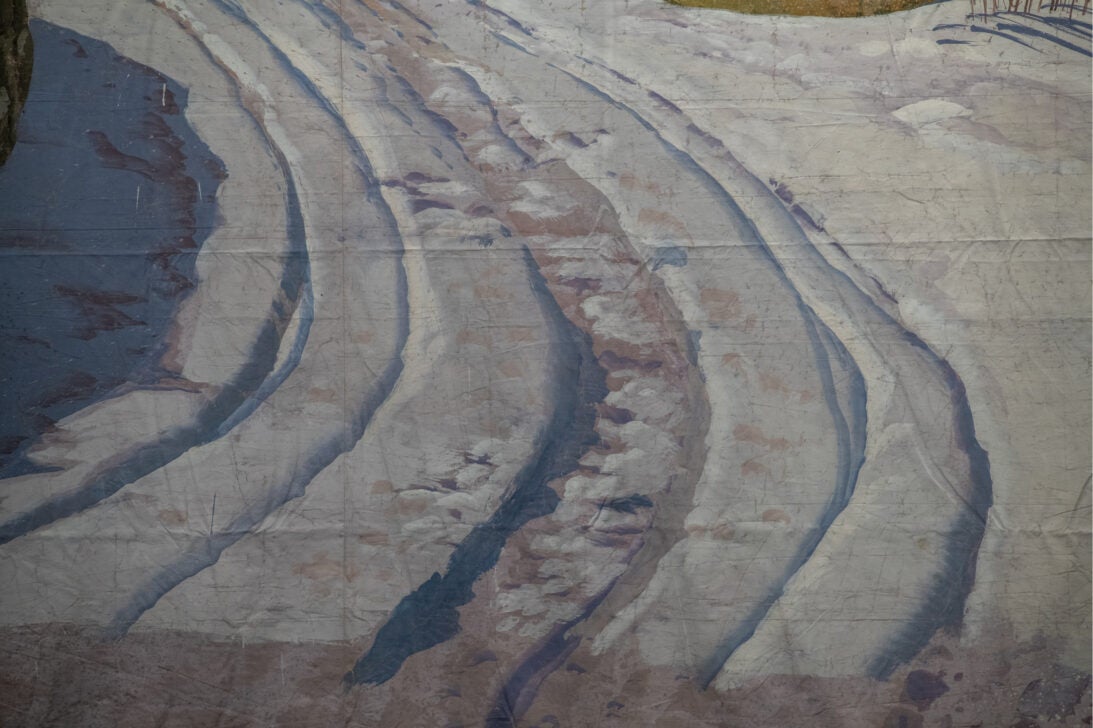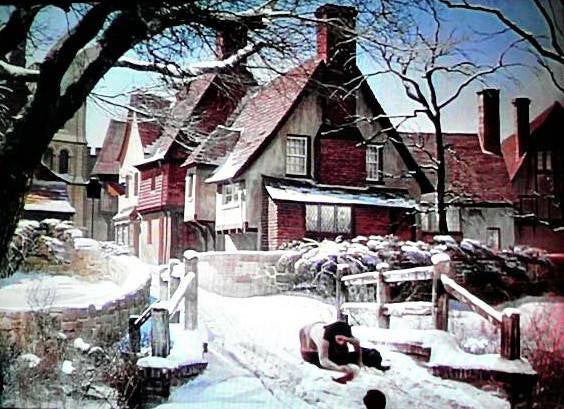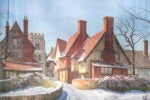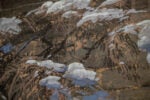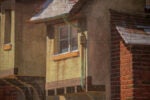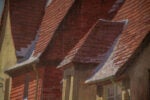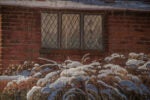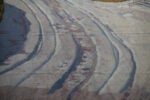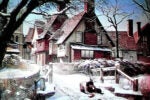 Studio
Metro-Goldwyn-Mayer
Art Direction
Cedric Gibbons
Description
Sussex Village, England, Winter late 1920. Day/Night. Translucent
Place
Sussex, England, late 1920s
Dimensions
39'-0" x 32'-0"
Medium
Dry color and gelatin binder on cotton muslin
Style
Exterior Architecture
Credit
Gift of J.C. Backings Corporation
Photo Credit
Texas Performing Arts, Sandy Carson
A former Jockey, played by Mickey Rooney, meets young, horse-crazy Violet Brown, played by Elizabeth Taylor, and trains her to compete in England's National Sweepstakes. National Velvet was thirteen-year-old Taylor's first film.