The Student Prince

Cathedral

This backing exemplifies the advanced architectural drawing of MGM. The backdrop is painted translucently, allowing the for stained glass window lighting effects. This backing appears behind the king lying in state.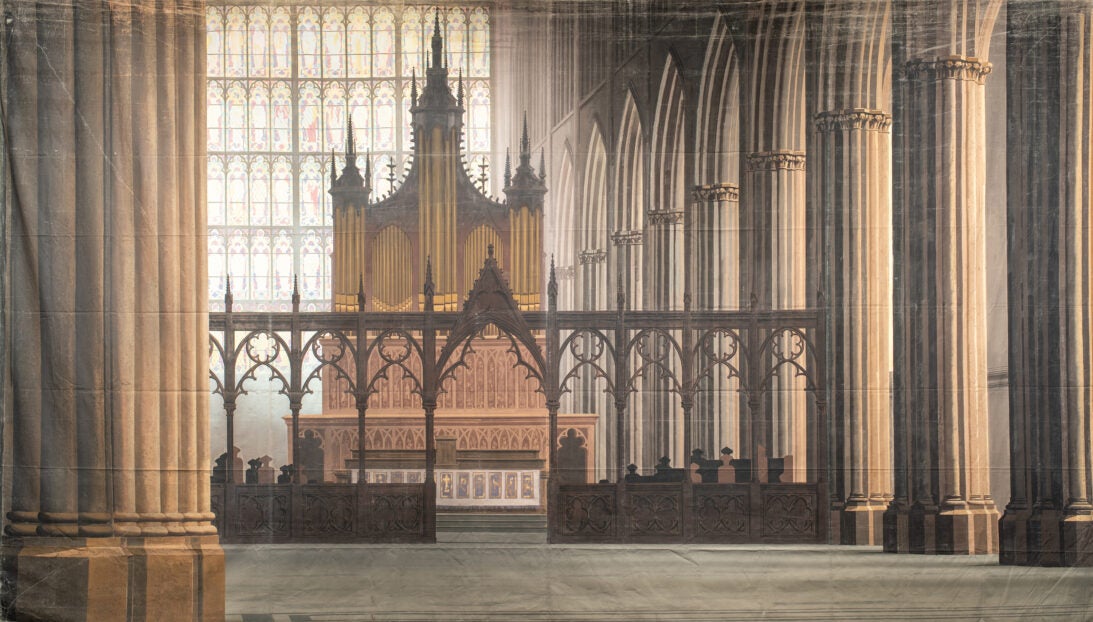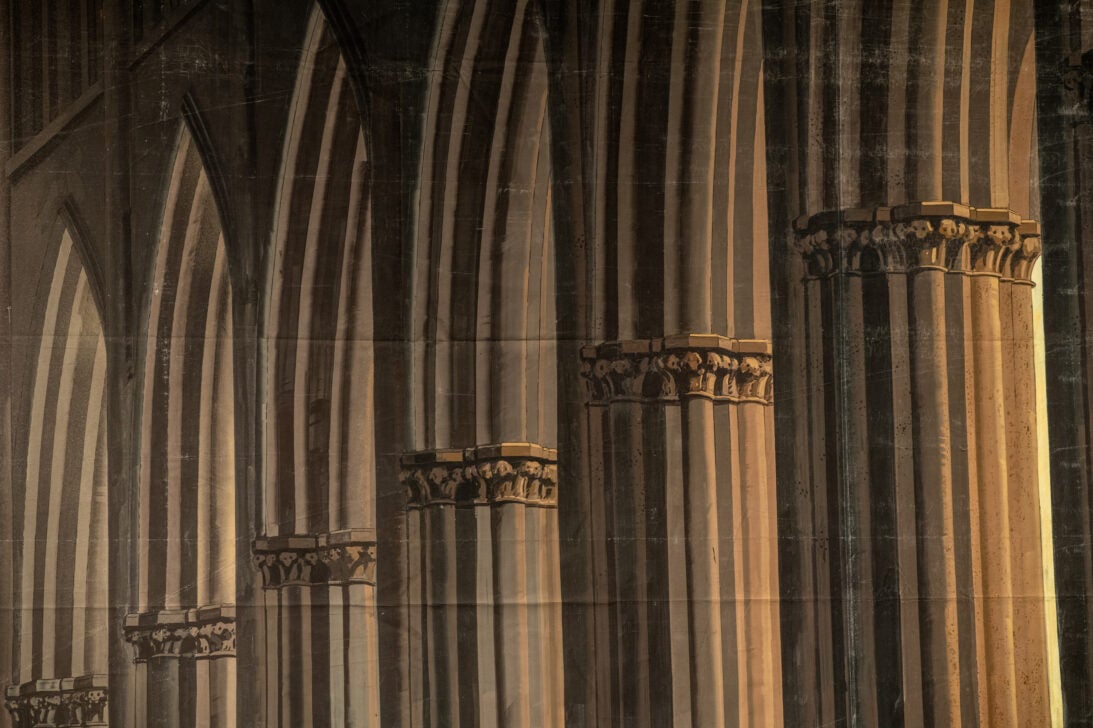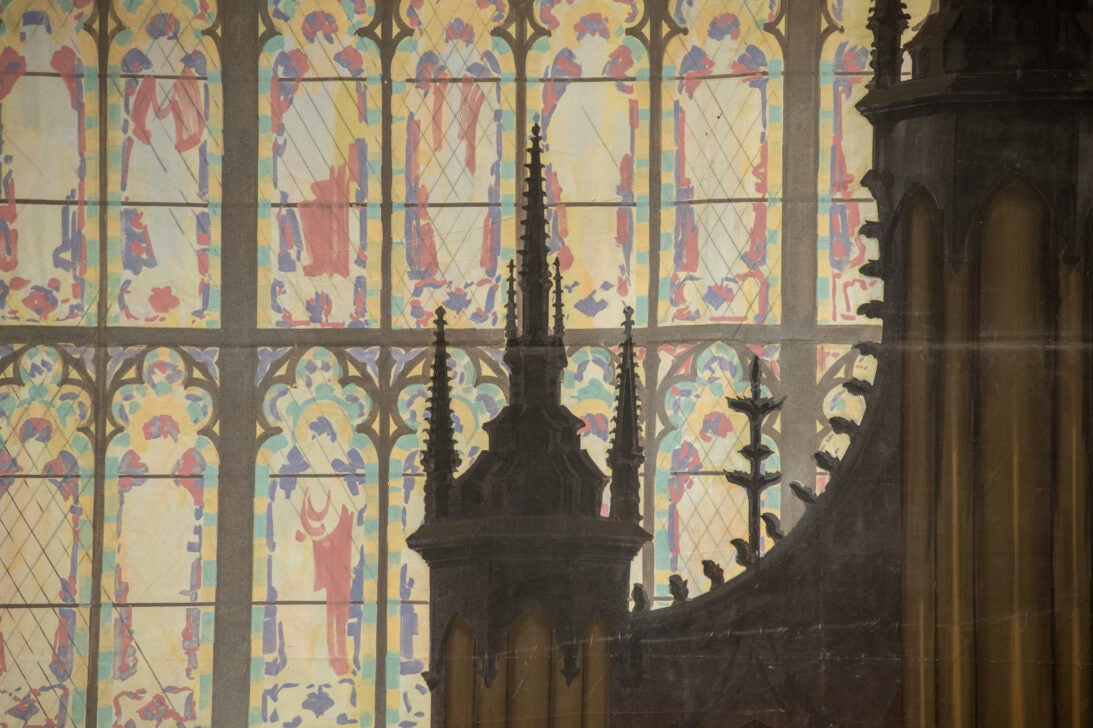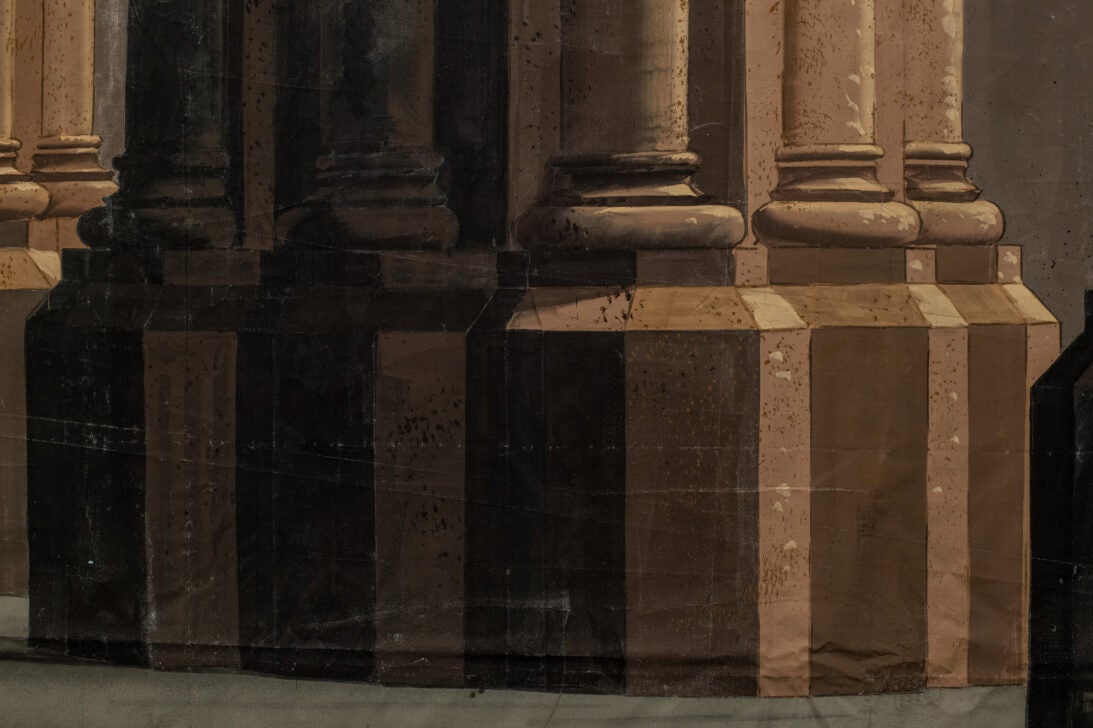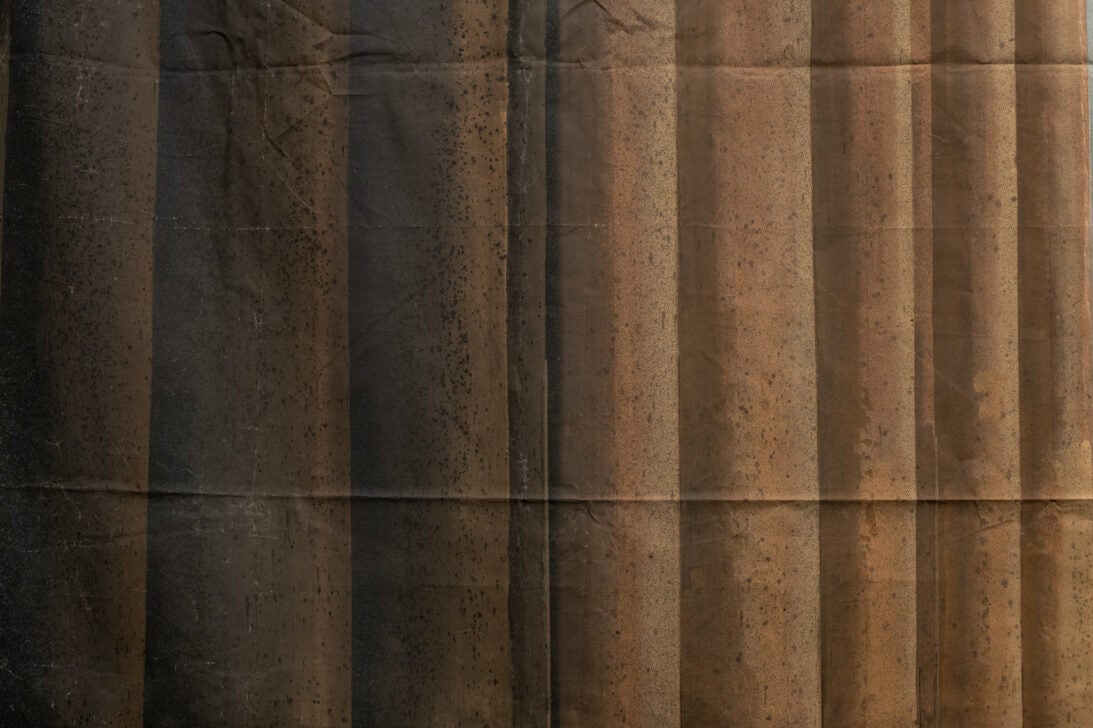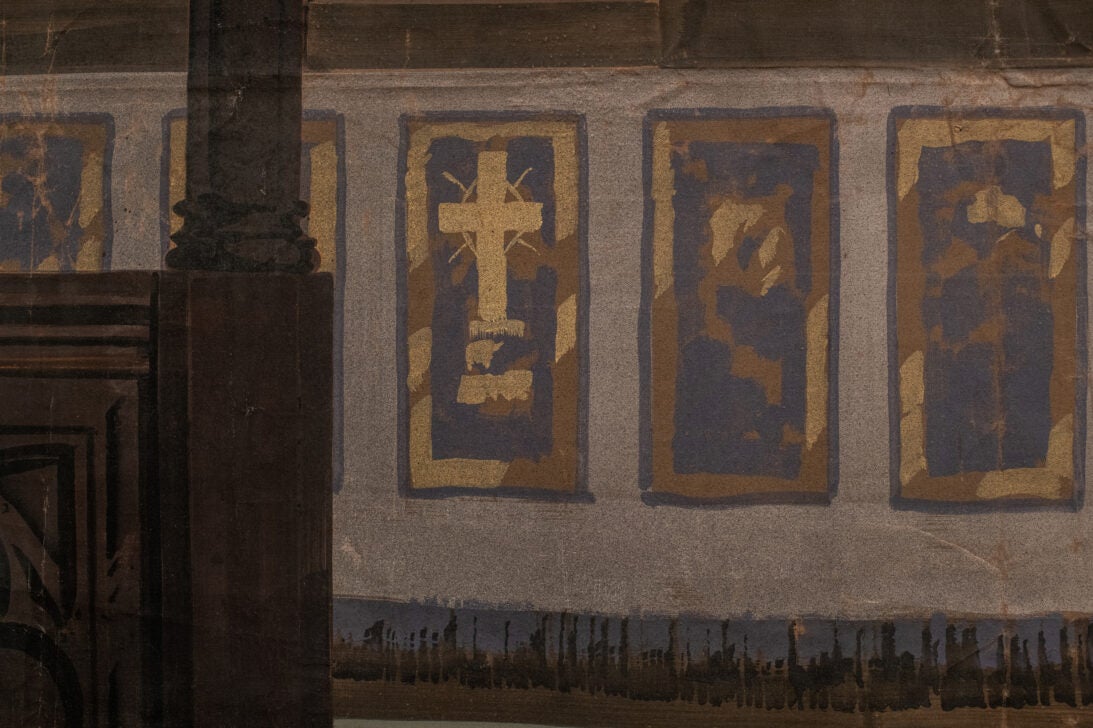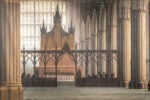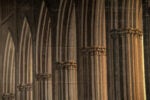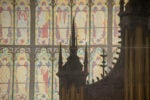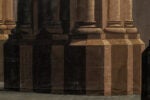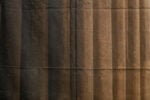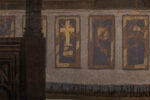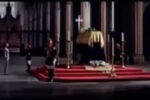 Studio
Metro-Goldwyn-Mayer
Art Direction
Randall Duell, Cedric Gibbons
Description
Interior German Cathedral
Place
Karlsburg (fictional), Germany, near the turn of the 20th century
Dimensions
35'-2" x 20'-3"
Medium
Dry color and gelatin binder on cotton muslin
Style
Interior Architecture
Credit
Gift of J.C. Backings Corporation
Photo Credit
Texas Performing Arts, Sandy Carson
The Student Prince was a hit musical filled with painted backdrops and rich environments emblematic of MGM's style.