Wilbur and Warren Ferrell
Warren Ferrell (1929–1992)
Wilbur Ferrell (1929– )

The Ferrell brothers claimed they were not known as singular artists but as a duo. As one twin was right-handed and the other left-handed, their shared joke was that they could start at opposite ends of a backing and meet up perfectly in the middle. The Ferrells worked for almost every major Hollywood studio, including Fox, MGM, Zoetrope, Desilu, Warner Bros., Paramount, Columbia, and Universal.

While working for Bill Jekel at Coast Backings, their pivotal training occurred, assisting two top MGM-trained scenic artists. Wilbur assisted Duncan Spencer, and Warren assisted Bob Oberbeck. Their Coast Backings film credits include Devil at 4 O'Clock (1961), Five Finger Exercise (1962), Irma la Douce (1963), Ship of Fools (1965), Guess Who's Coming to Dinner (1967), and 1776 (1972).

The Ferrell brothers worked for James McCann at Grosh & Sons on the Disneyland attractions Pirates of the Caribbean, and It's a Small World. Warren would later become the lead scenic artist for The Pat Boone Chevy Showroom and Bette Midler's television show Bette. Wilbur became the department head of Coast Backings and business agent for IATSE Local 816 in 1977. Meanwhile, Warren successfully negotiated with Paramount to obtain its scenic paint frames and created Pyramid Scenic Corporation. Wilbur joined Warren, and they painted for shows worldwide until Warren's untimely death. Their shared credits at Pyramid Scenic Corporation include The Golden Child (1986), Coming to America (1988), Explorers (1985), and Star Trek (1996) with Herman Zimmerman.

Ferrell, Wilbur (scenic artist). 2013. Interview with Karen L. Maness for the Art Directors Guild Oral History Project, Isackes, Richard M., Maness, Karen L. 2016. The Art of the Hollywood Backdrop, ReganArts.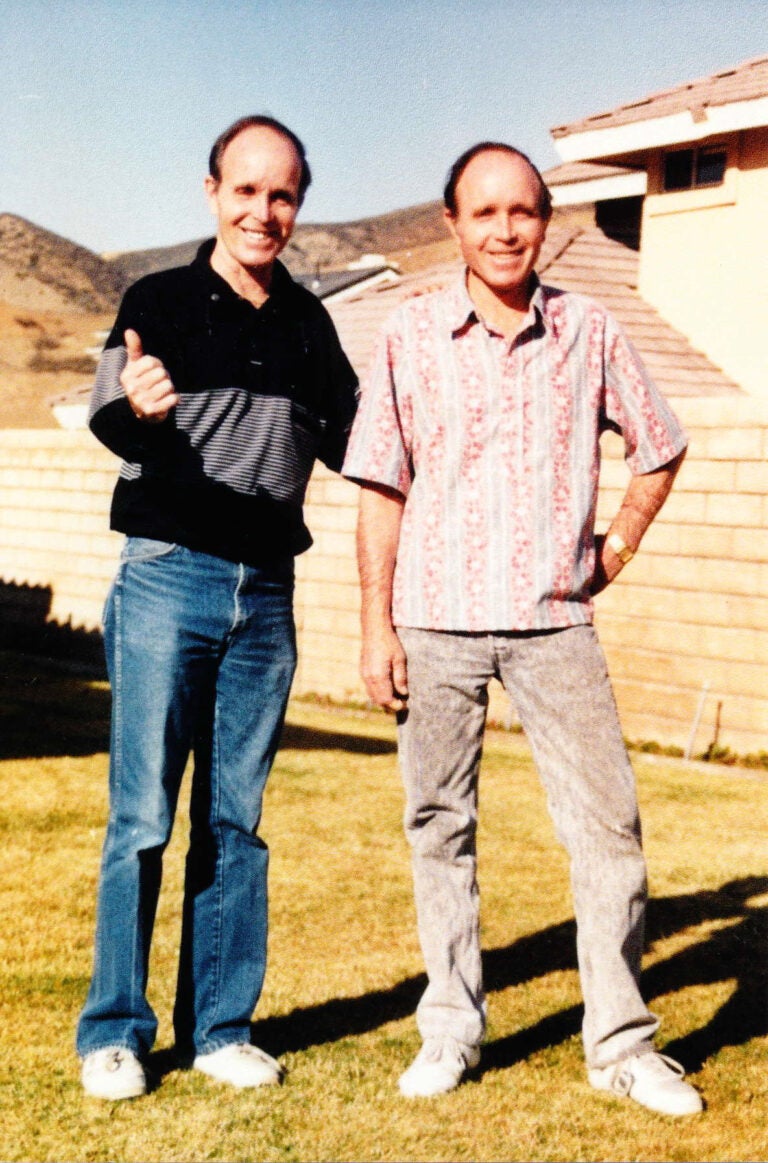 From left to right, brothers Wilbur and Warren Ferrell in the early 1990s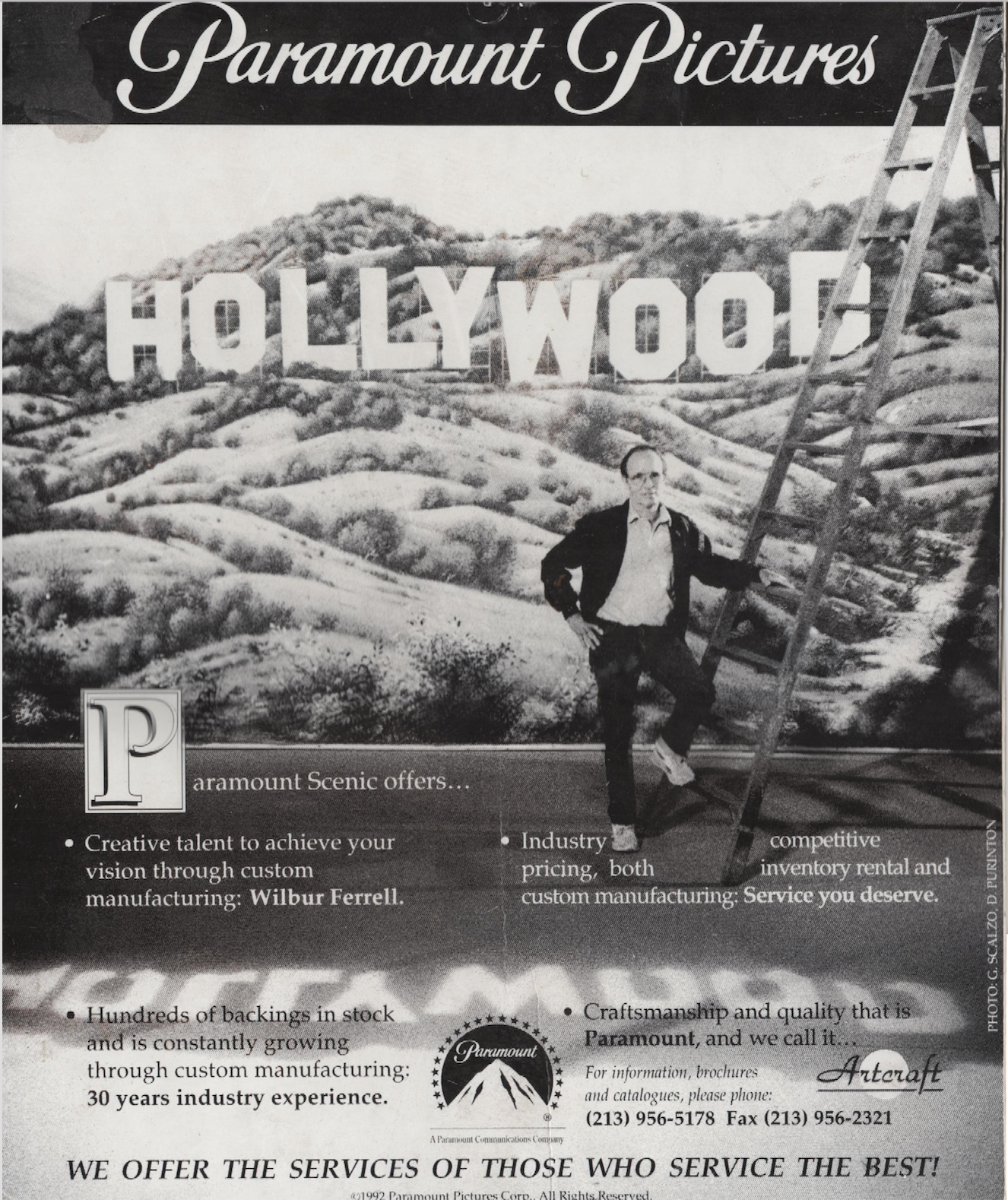 Paramount Studios advertisement featuring Wilbur Ferrell of Pyramid Scenic Corporation
Photos Courtesy of Wilbur Ferrell Collection