Verne Edward Strang
(1907 – 1978)

Verne Strang started his career as a dayworker during the Depression, bouncing around from one film studio to another while pursuing plein air landscape painting. Having met while working on a scenic theatrical production, Bill McConnell brought Verne Strang to Warner Bros. to help paint backdrops for The Petrified Forest (1936). The project's success secured McConnell a new role as head of the scenic painting department. Strang became a regular at Warner Bros., beginning his family's dynastic connection to the Studio. Strang eventually assumed studio leadership in 1962 when McConnell retired. Strang's career includes The Maltese Falcon (1941), the remake of The Jazz Singer (1952), and The Miracle of Our Lady of Fatima (1952).

Verne Strang was the patriarch of the Strang family of scenic artists. Three generations of Strangs led the Warner Bros. scenic art studio, with the fourth generation still painting today at TRIO Entertainment Services Group, a company named by founder Edward Strang for the dynastic family.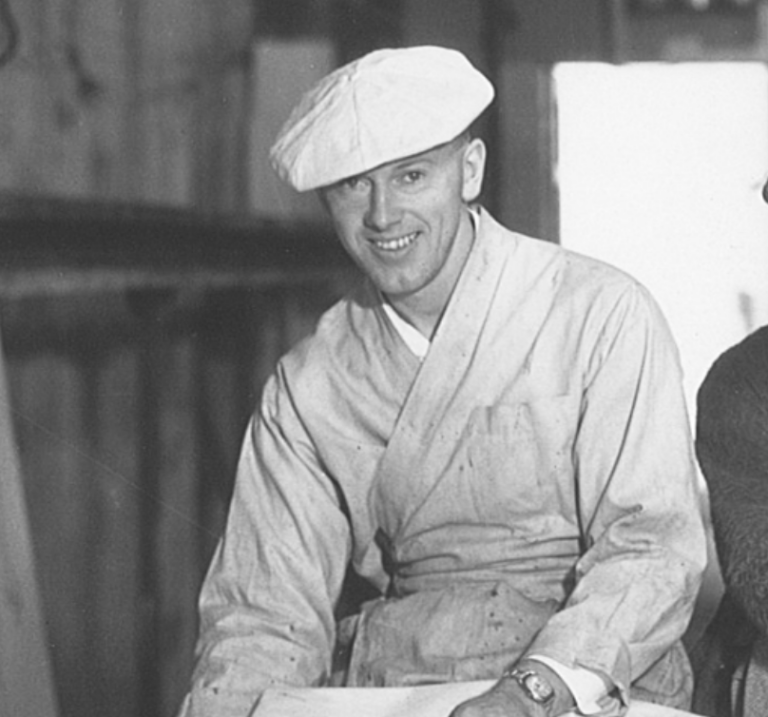 Verne Edward Strang at Warner Bros. Scenic Art Department 1936.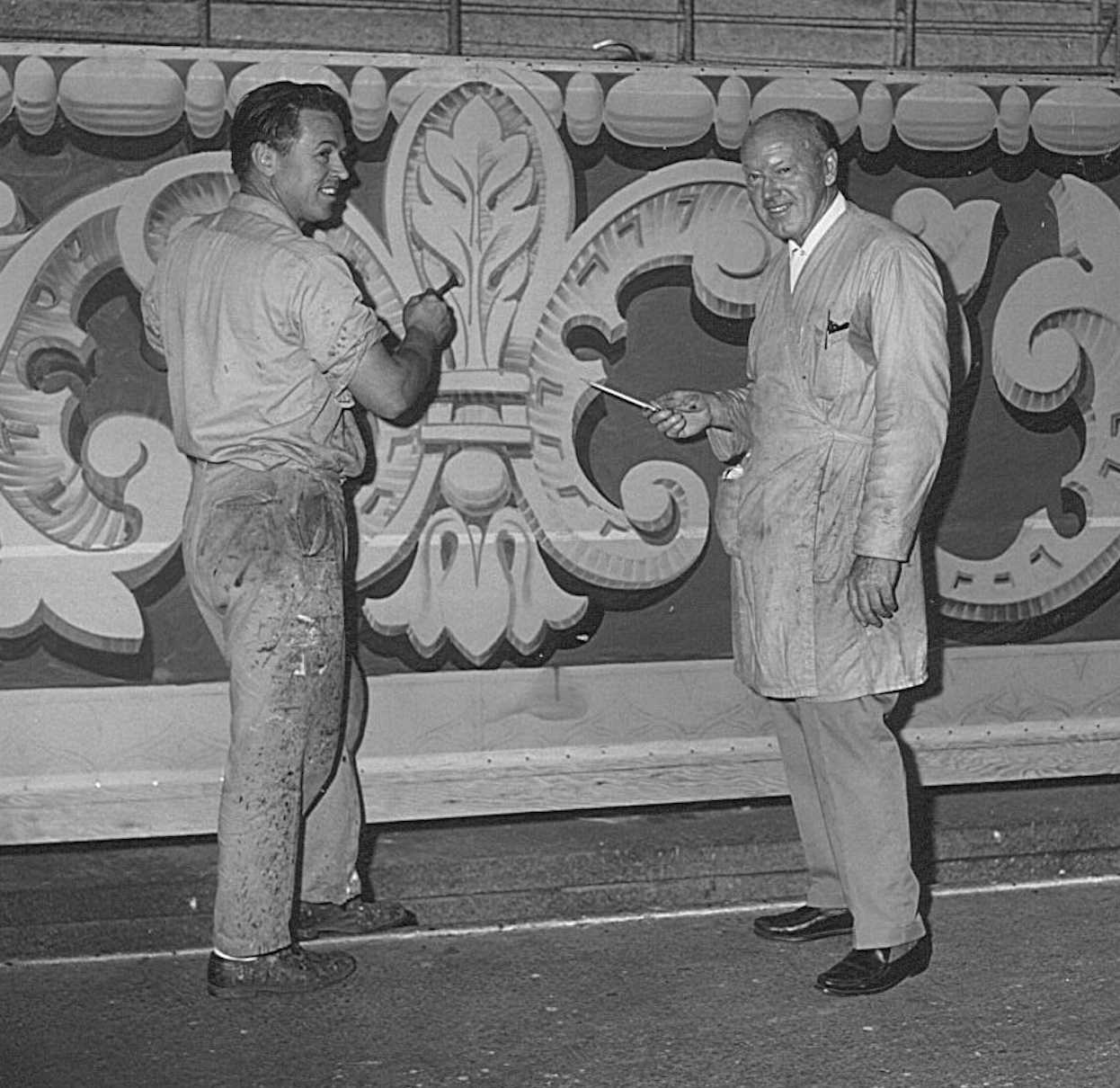 Scenic artists Verne Strang and son Ron Strang at paint frame at Warner Bros.
Strang Family Collection