Tokyo at Night
This backdrop is unusual as it presents crowds of people painted on the street, in the windows, and at a distance. The scenic artists used translucent painting techniques to add luminosity and depth to the painting. The windows and street signs illuminate when lit from behind.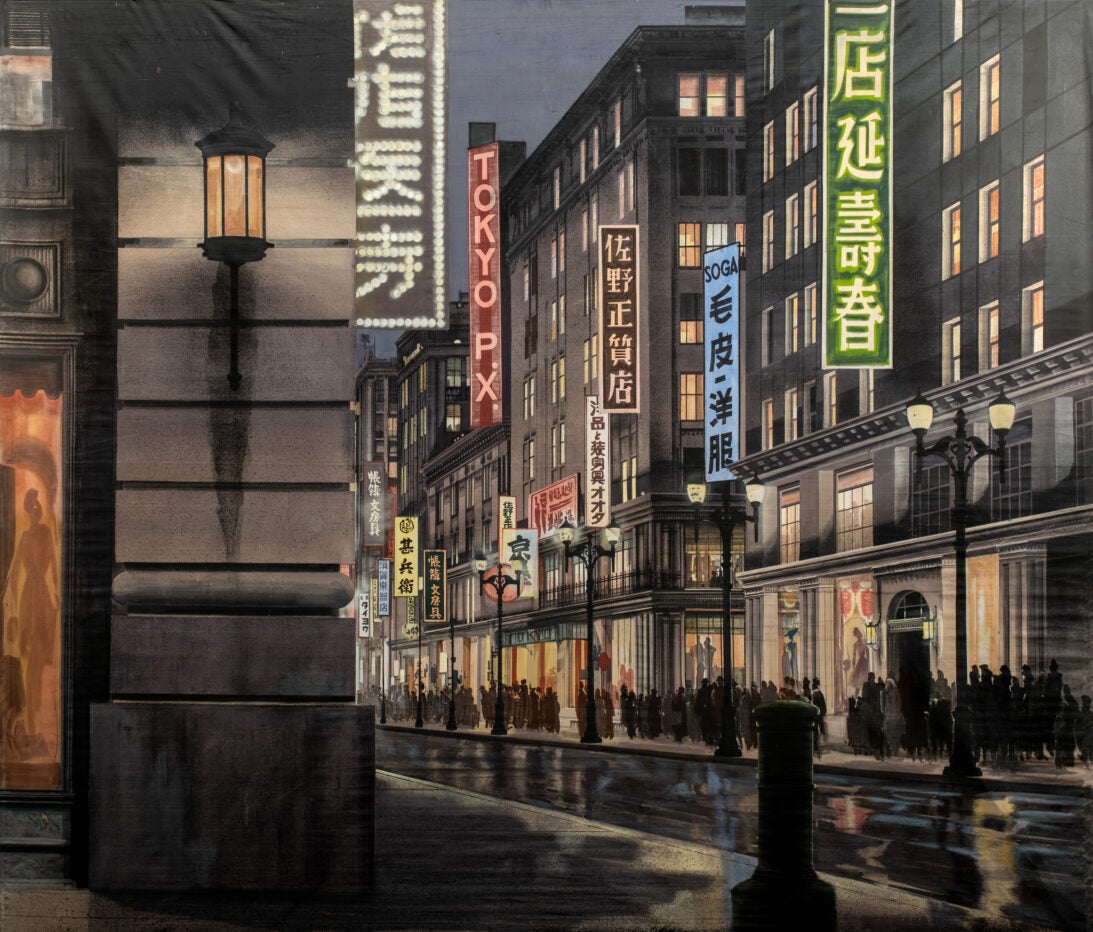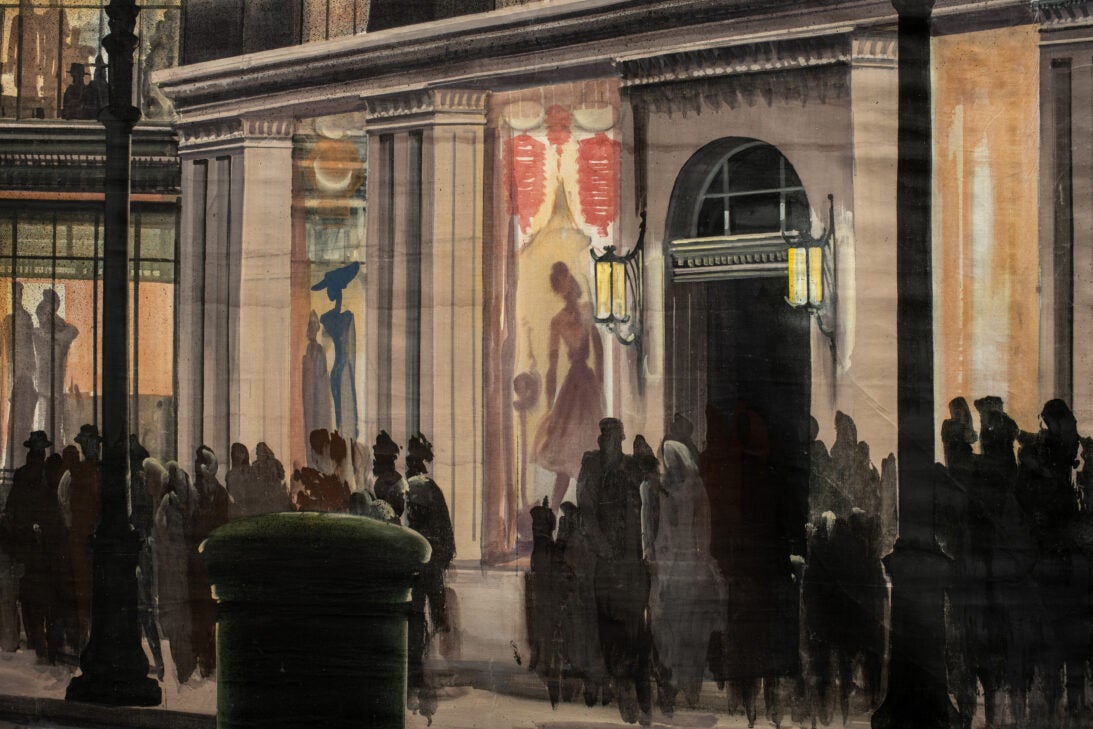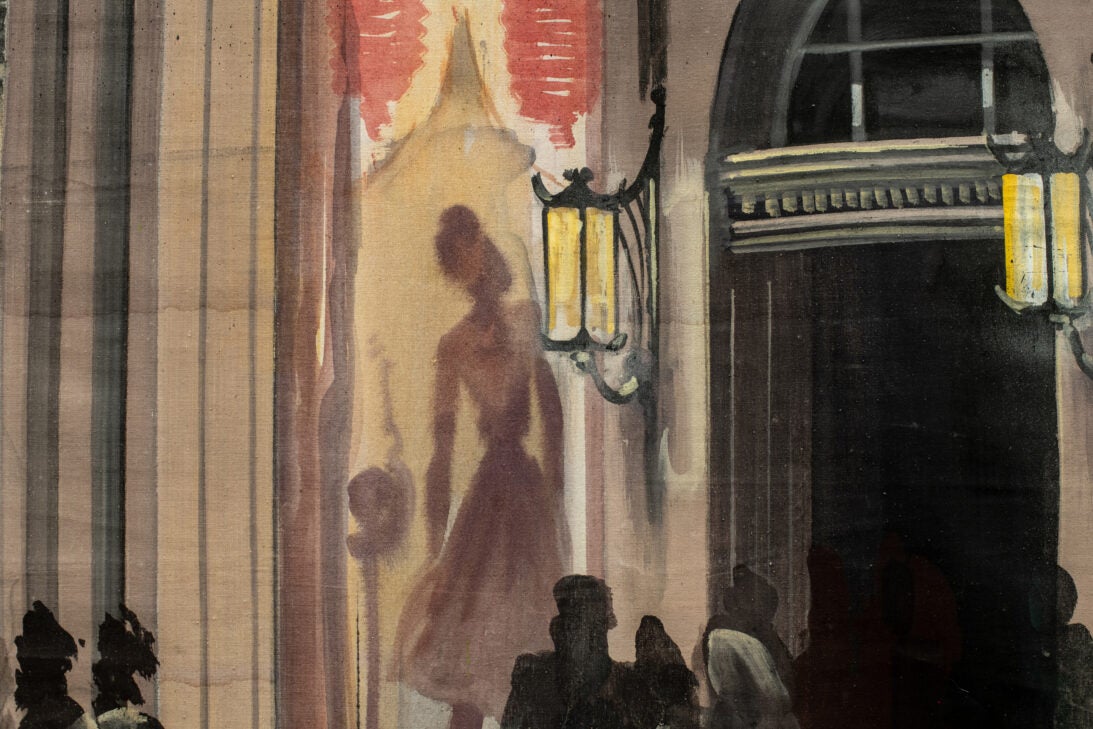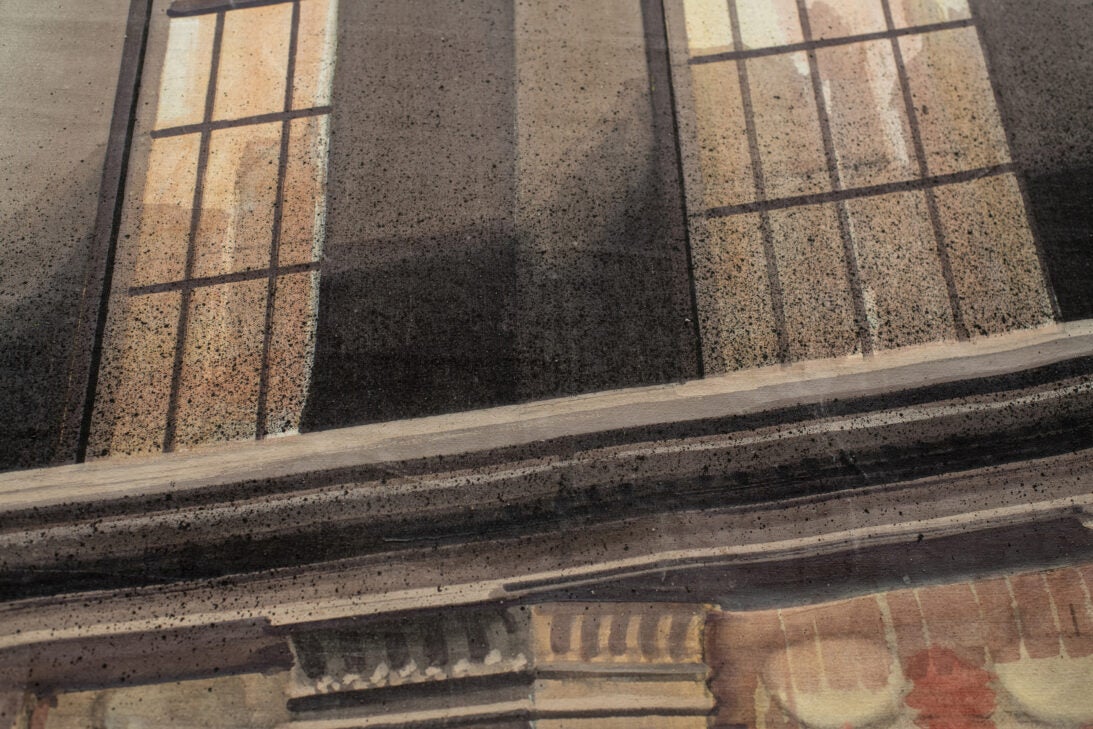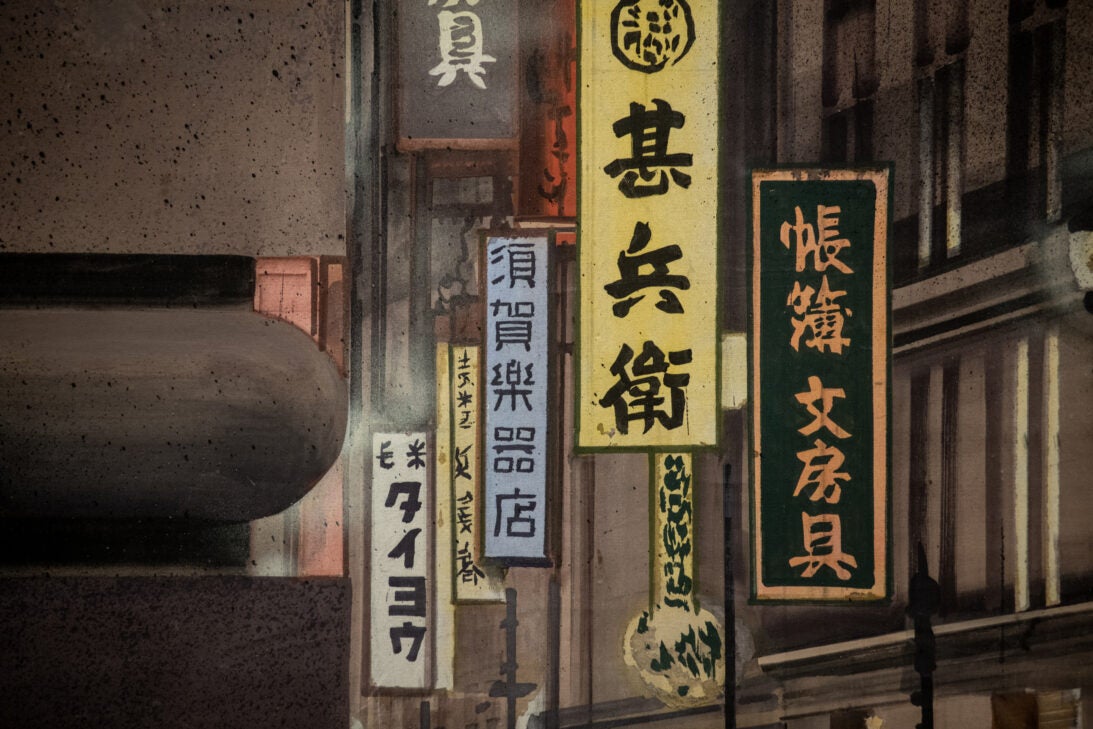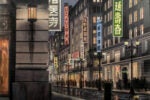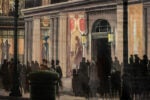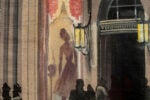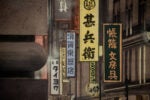 Description
Tokyo, Japan street scene at night. Translucent
Dimensions
21'-0" x 17'-10"
Medium
Dry color and gelatin binder on cotton muslin
Style
Exterior Architecture
Credit
Gift of J.C. Backings Corporation
Photo Credit
Texas Performing Arts, Sandy Carson
We have multiple backdrops in our collection without film attribution. Please contact Karen Maness, Associate Director, Fabrication Studios, at kmaness@texasperformingarts.org if you believe you have information on a specific backdrop.