Cairo

Cairo Market

The oldest painting in the Hollywood Backdrop collection depicting a market setting painted in a ten-shade black and white value scale, typical of backdrops of in the 1920s – early 1940s. The sky has been painted blue.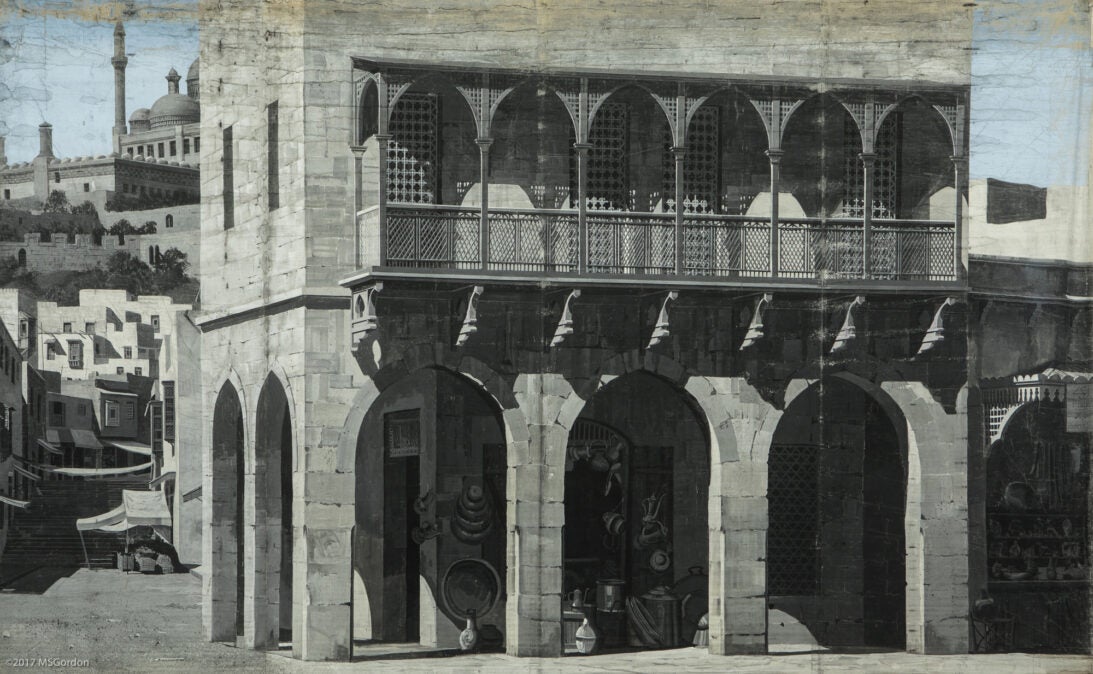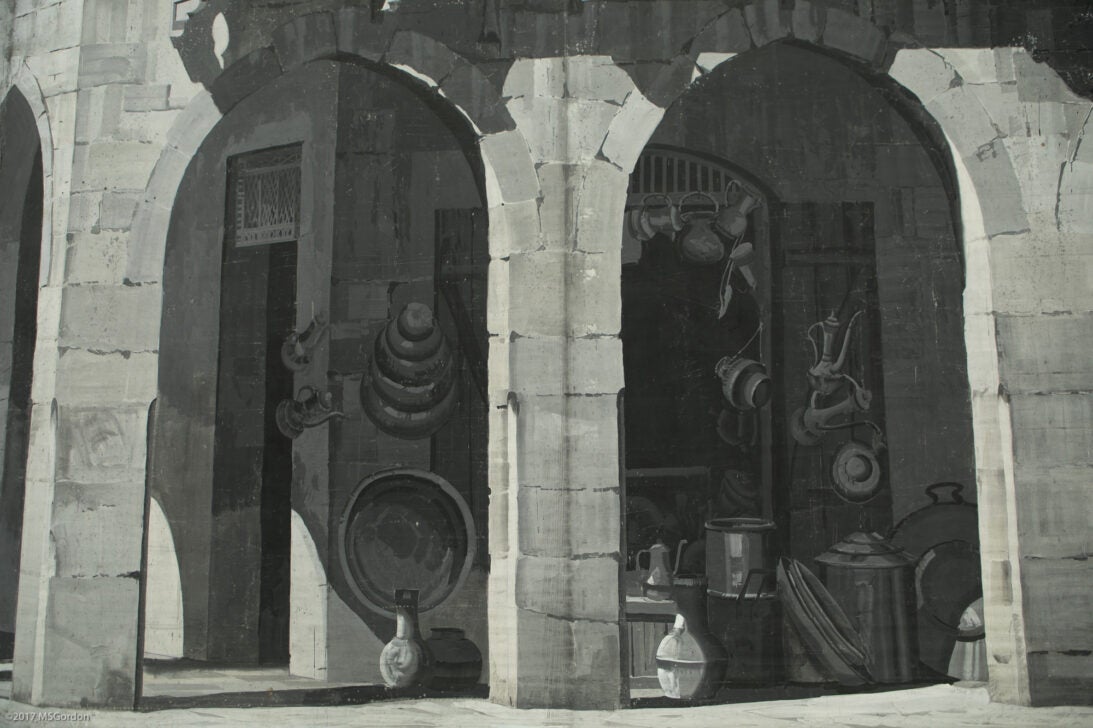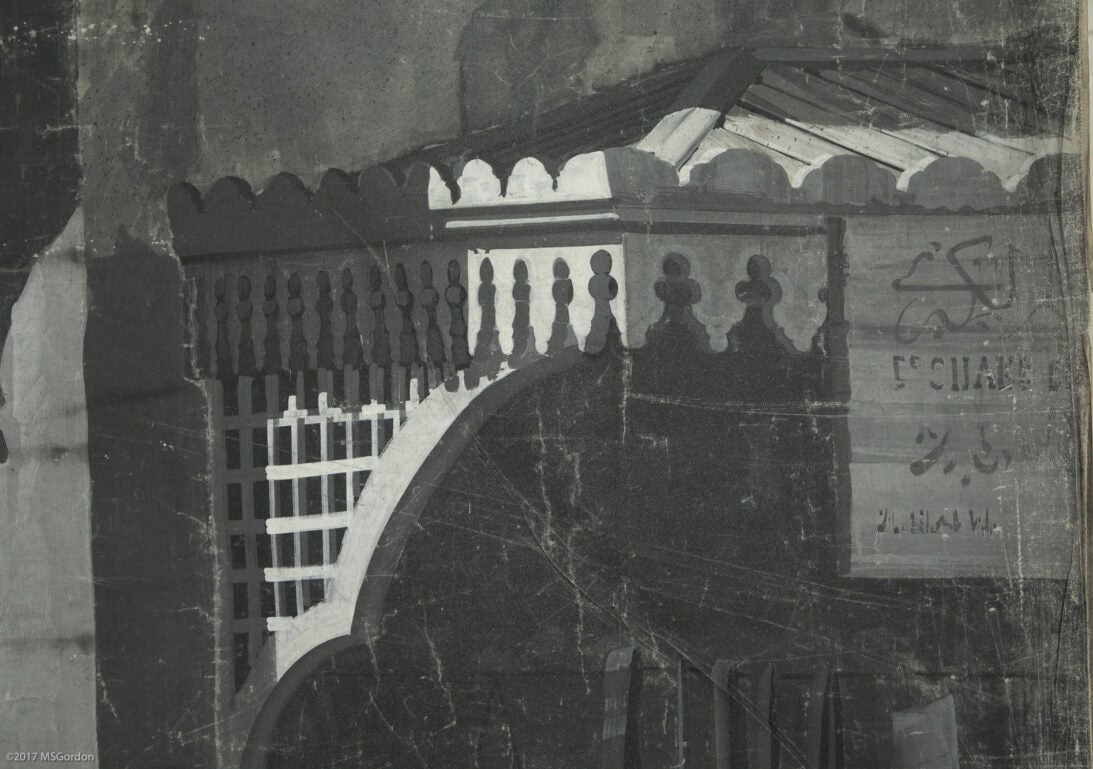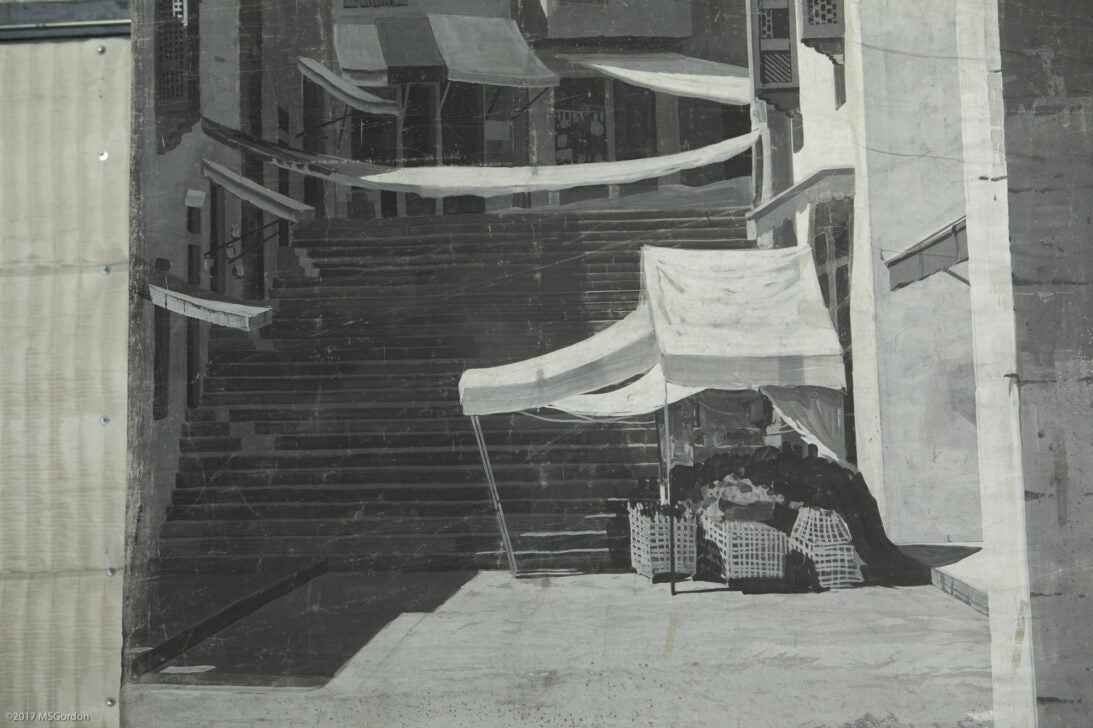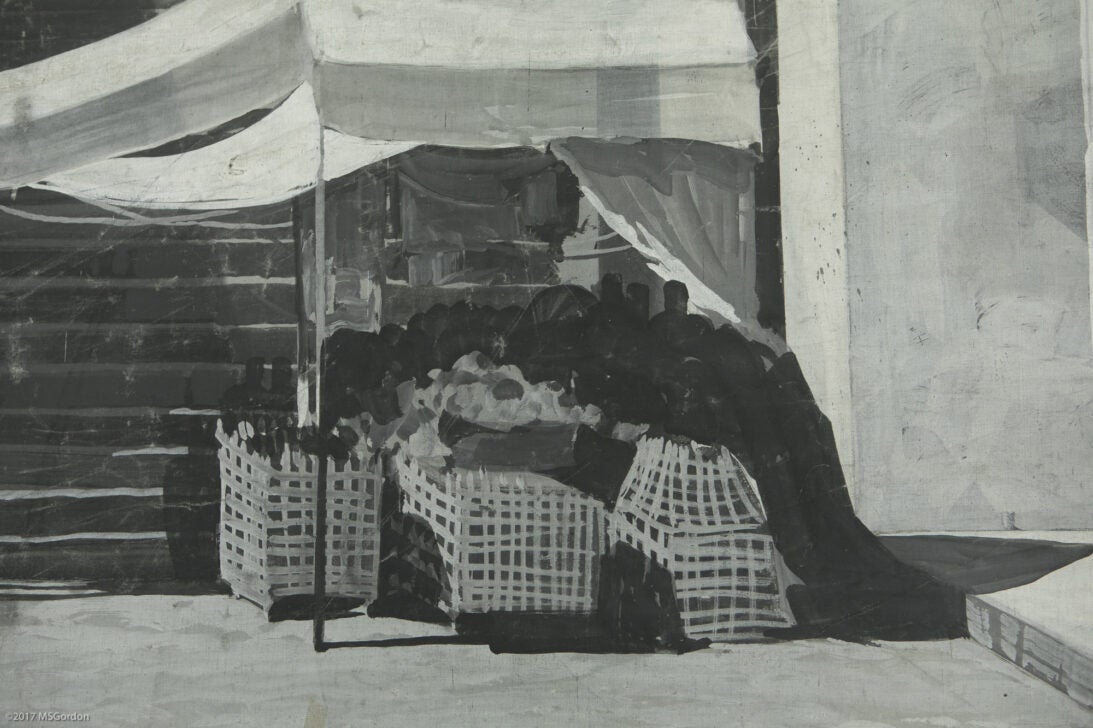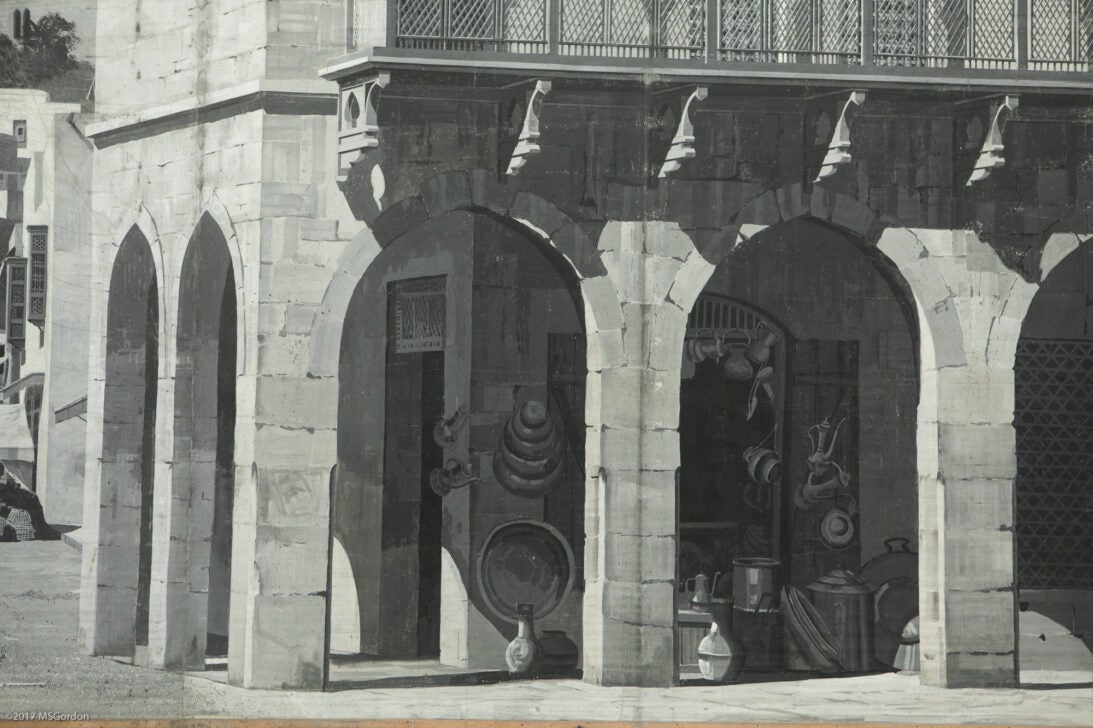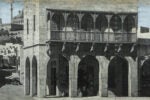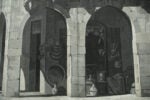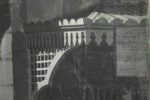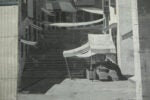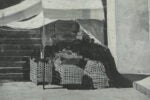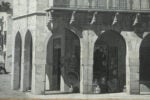 Studio
Metro-Goldwyn-Mayer
Production Designer
Cedric Gibbons
Art Direction
Cedric Gibbons
Description
Cairo market scene painted in ten-shade black and white value scale with a blue sky.
Dimensions
35'-0" x 21'-0"
Medium
Dry color and gelatin binder on cotton muslin
Style
Exterior Architecture
Credit
Gift of J.C. Backings Corporation
Photo Credit
ADG Archives, Melinda Sue Gordon
A wartime musical comedy set in Egypt revolving around espionage, and efforts to prevent a Nazi bombing. The backdrop for Cairo, painted in black and white with a blue sky, is unique among the Hollywood Backdrop Collection. Backdrops had been painted in 10-value grey scale from black to white throughout the 1920s, transitioning to partial and full color backdrops in the latter half of the 1930s and early '40s.