Michael Denering
(1953 – )

Michael Denering is one of the film industry's leading Journeymen Scenic Artists. A member of the Scenic Artists' Union since 1978 and working over forty years in the motion picture industry painting murals and backdrops for Oscar-winning and nominated films, his impressive resume has well over 100 feature films to date, including Ghostbusters (1984), Lost Boys (1987), Dracula (1992), Batman (1989), The Green Mile (1999), Spiderman (2002), Lethal Weapon (1987), What Dreams May Come (1998), Jurassic Park (1993), Planet of the Apes (2001), Iron Man (2008), Pursuit of Happyness (2006), Pirates of the Caribbean (2006), Charlie's Angels (2000), Seven Pounds (2008), Transformers (2007), Lemony Snicket's A Series of Unfortunate Events (2004), Die Hard (1988), and Star Trek (2009). Denering is a member of the Art Directors Guild and served on their Board of Directors. His television credits include American Horror Story, Glee, Grace & Frankie, The Jimmy Kimmel Show, The Carol Burnett Show, Three's Company, and The Conan O'Brien Show. In 2023, Denering was honored with a Lifetime Achievement Award from the Art Directors Guild.

Denering generously visited UT Austin in 2015 and 2023 to share his knowledge of backdrop painting, linear perspective, and color theory with students.

Denering, Michael (scenic artist). 2013. Interview with Karen Maness for the Art Directors Guild Oral History Project, July., Maness, Karen L. 2023. Hollywood Backdrop Collection for Texas Performing Arts.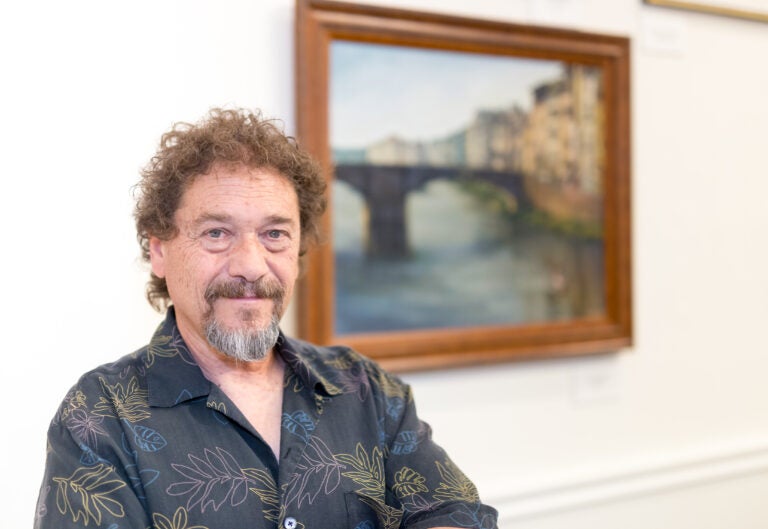 Michael Denering, exhibiting at the ADG Gallery 800 in 2017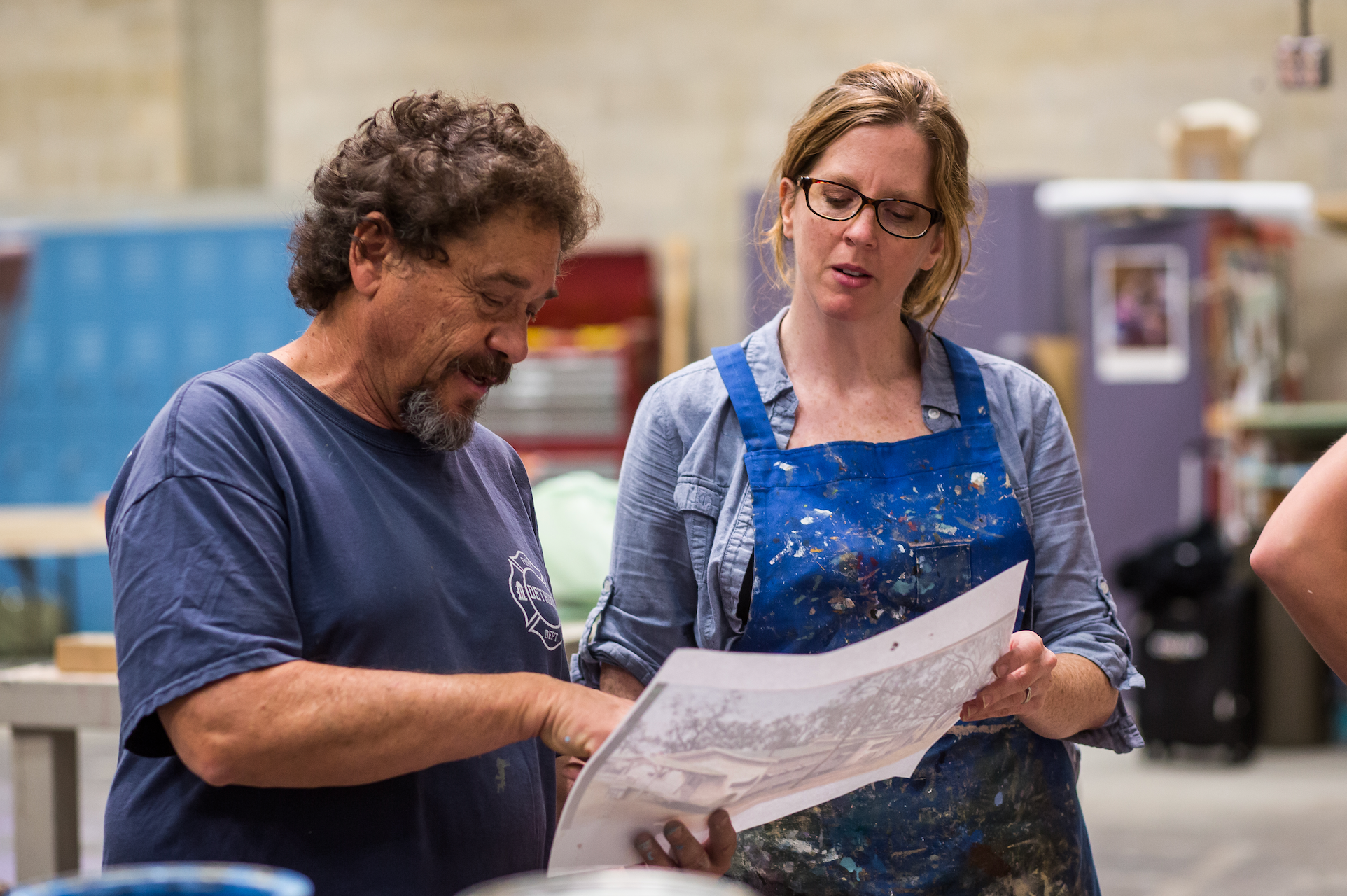 Michael Denering working with UT Austin faculty Karen Maness during the 2015 Texas Performing Arts Hollywood Backdrop painting master class
ADG Archives, Texas Performing Arts, Photographer Daniel Cavazos