Don MacDonald
(1953 – )

Born in Hollywood, Don MacDonald grew up in Downey, CA, and always knew he wanted to be an artist. He studied art in high school and at Cerritos College and interviewed with J.C. Backings at 23. Introduced through 20th Century Fox scenic artist Gavin Cowie, MacDonald found himself in the heart of the backdrop painting industry, witnessing the work of legendary artists. Seeing the scenic studio for the first time, MacDonald knew that this work was what he wanted to do for the rest of his life.

MacDonald's on-the-job education accelerated once he started assisting veteran scenic artists. His most significant influence was artist Jim Dobson, who simplified the backdrop painting process, making it easy to learn and apply. Dobson was an influential teacher and a master of using carpet rollers instead of paintbrushes to paint backdrops quickly.

For the Cyndi Lauper Film, Vibes (1988), scenic artists painted 40′ high, 600 feet of dense jungle backdrops, using 1′ wide rollers on all but the skies. Ben Resella oversaw painting when Don arrived at J.C. Backings. He drew everything for the Hello Dolly set. Bob Oberbeck was good with landscapes and skies. MacDonald credits Oberbeck with teaching him how to paint skies.

Donald MacDonald was the last full-time Journeyman Scenic Artist painting at J.C. Backings, a company operating in the original historic MGM Scenic Art studio. MacDonald is among the "lucky last" to have been trained in the lineage of MGM's golden era of scenic art by MGM's master scenic artists of the 1940s and '50s. His 45-year career in the Hollywood Motion picture industry includes painting backings for hundreds of feature film and television productions, including Jurassic Park (1993), Ghostbusters (1984), Independence Day(1996), Stuart Little (1999), Hook (1991), My Stepmother is an Alien (1988), Poltergeist 2 (1986), The Terminal(2004), Midnight in the Garden of Good and Evil (1997), Pulp Fiction (1994), Judgment Night (1993), Hateful 8(2016) L.A. Law (1986), Naked Gun 2 ½: The Smell of Fear (1991), Mad Men (2015), Hail, Caesar! (2016), The House with a Clock in its Walls (2018), and The Ballad of Buster Scruggs (2018).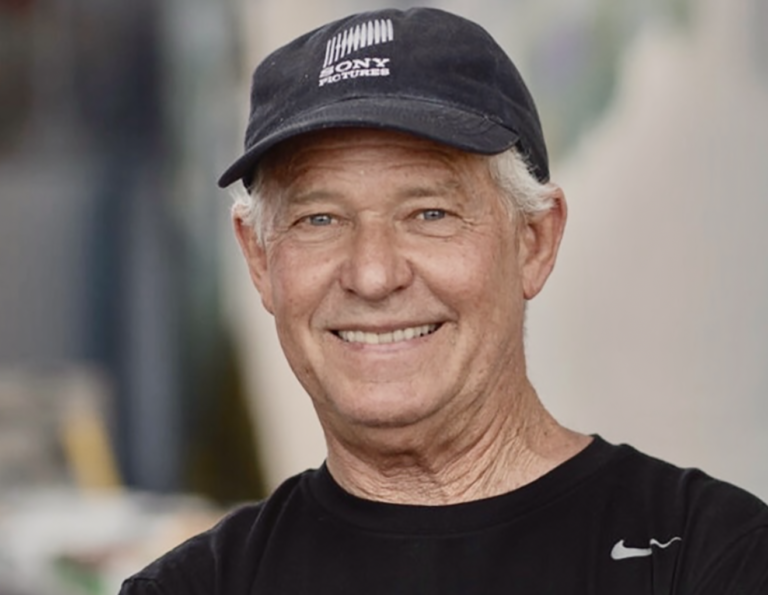 Don MacDonald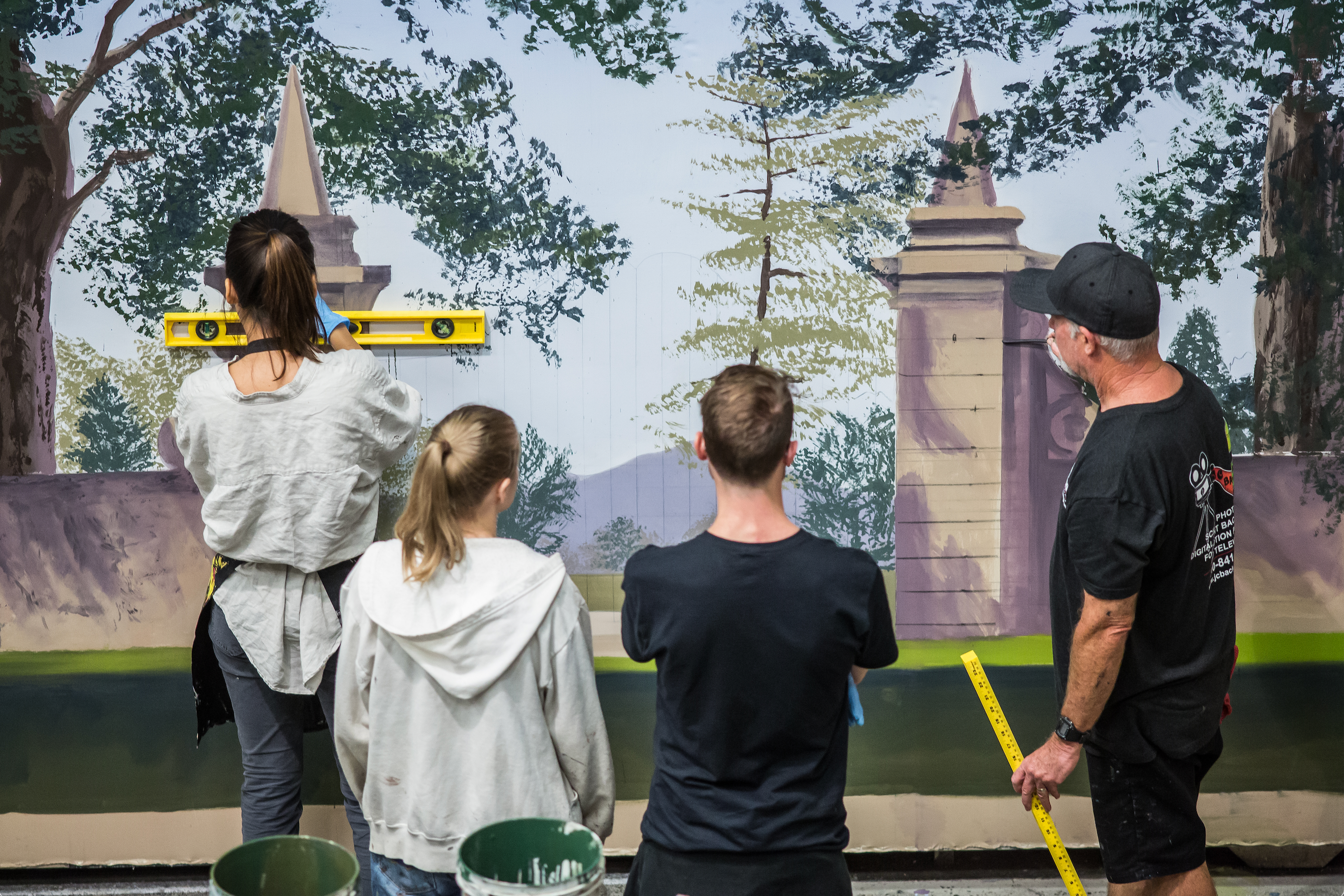 Don MacDonald, teaching the art of Hollywood Backdrop painting during a 2015 Texas Performing Arts Master Class
MacDonald Family Collection, Texas Performing Arts, Photographer Daniel Cavazos