Albert Joseph Londraville
(1922 – 2015)

A native of Los Angeles, Albert Londraville began his formal art training after returning from World War II, studying under Romanian American portrait and landscape painter Theodore Lukits, whose initial fame came from his paintings of glamorous actresses of the silent film era. Lukits was also a muralist and founder of the Lukits Academy of Fine Arts in Los Angeles.

Lukits and Londraville formed a friendship, plein air painting together, using handmade pastels Lukits had taught Londraville how to make. After studying with Lukits, Londraville pursued the Russian American master portrait painter Nicolai Fechin as a teacher. Fechin initially rejected Londraville because he thought Lukits might have too influenced him to learn; however, he consented after Londraville's wife interceded. Like Fechin, Londraville was known for charcoal portrait drawings and dry-brush oil portraits. Teacher and student formed a strong bond until Fechin's death.

While expanding his art education and practice, Londraville worked as a commercial artist for numerous Hollywood studios, including MGM, where he worked with scenic art supervisor and plein air painter George Gibson. Recognized as an exceptional figurative and landscape artist, Londraville was assigned lead painter on films such as Silk Stockings (1957), North by Northwest (1959), and The Shoes of the Fisherman (1968), painting key portraits for the Sistine Chapel recreation.

Londraville built lasting relationships as friends and artists with Lukits, Fechin, and Gibson, a testament to his artistic talent and connection with other key artists of his time.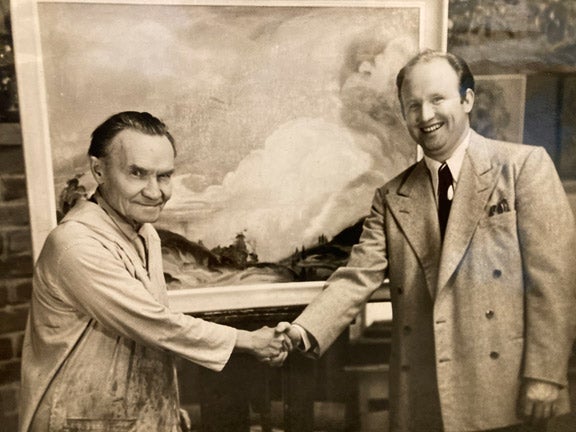 MGM scenic artist Al Londraville (R) with his mentor Nicolai Fechin (L) in front of Londraville's award-winning artwork.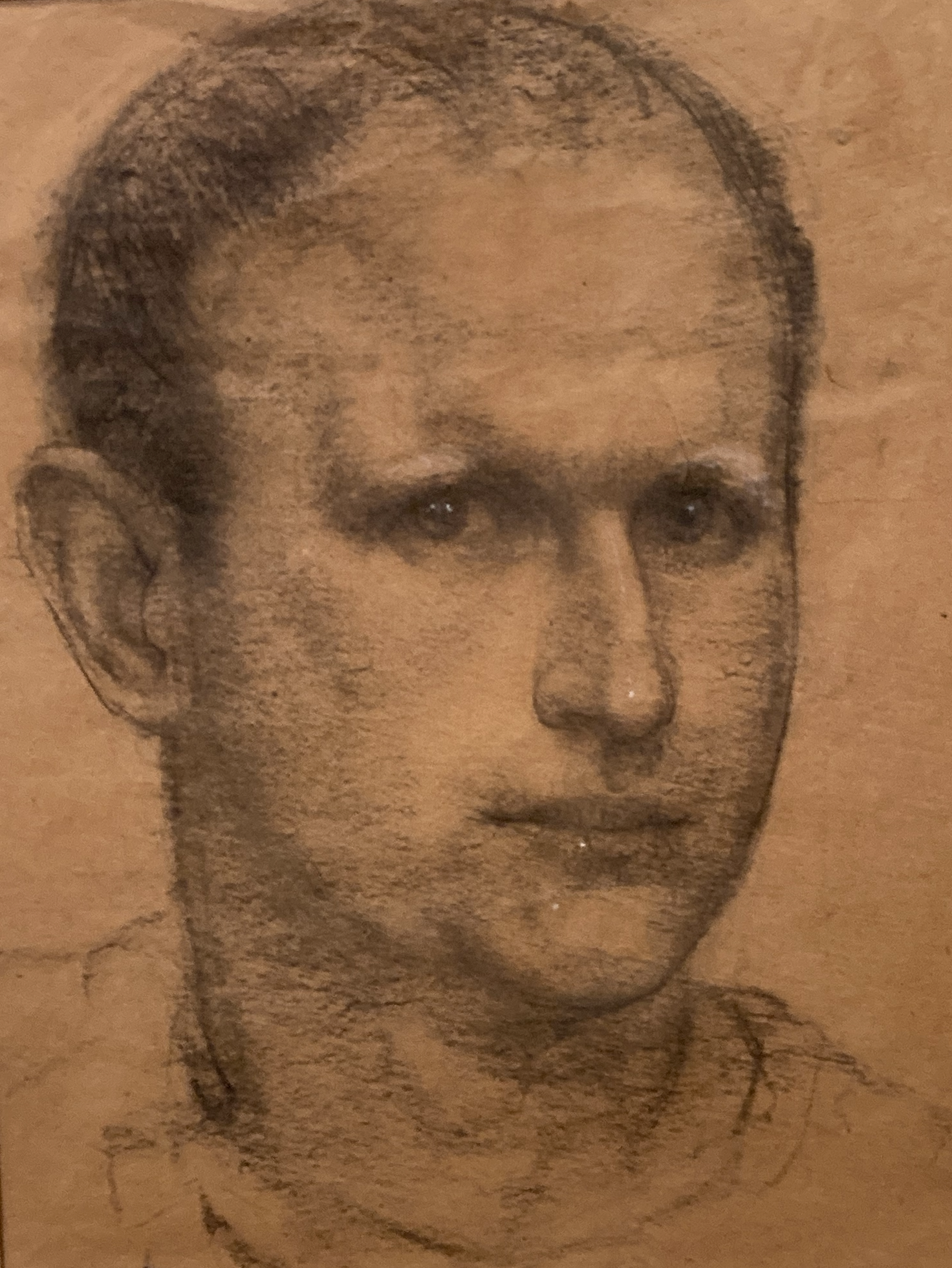 Albert Joseph Londraville self-portrait on paper, Michael DeBord Collection
Michael DeBord Collection